In this video you see me building an electric powered fat bike with car wheels and motorcycle tires. The video contains the full build start to finish. I added chapters below to easily navigate through the video.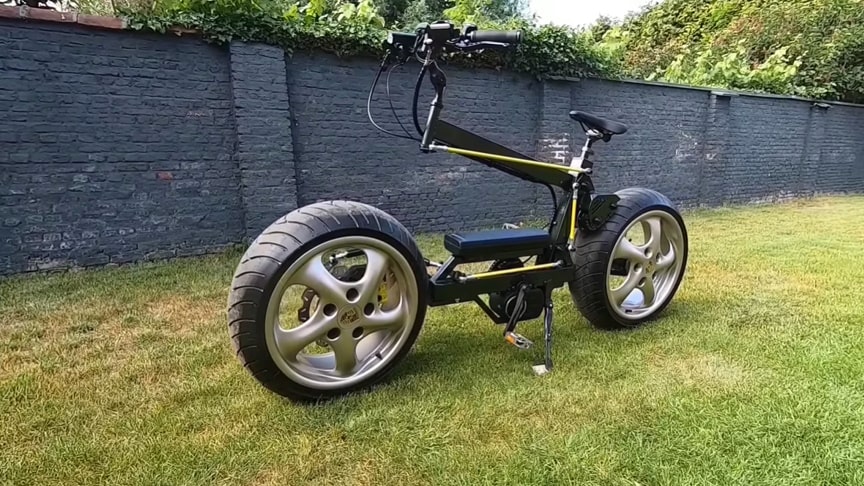 source.image: HennyButabi
I used the front wheels of a Porsche Boxster. They were a good fit because they are only 7 inches wide, so it was possible to mount 190-50-17 motorcycle tires.
Electronics, motor and wheel hub are from a salvaged e-bike that was all Bosch equipped. I used the Shimano 8 gear hub to be able to change gears.
Advertisement
Also I wanted something special for the steering system so I built a system with hinges and pushrods which works very well and looks really cool :).Almost 2 years ago I built my first fat bike but it had some flaws. It was really heavy due to the 20 inch wheels, and brakes and motor were underpowered. So I solved all those issues in this new version.