In this video you see me building an electric scooter with an illuminated frame and fat tires. The design is loosely based on the Lightcycle featured in the movie TRON. The video contains the full build from start to finish.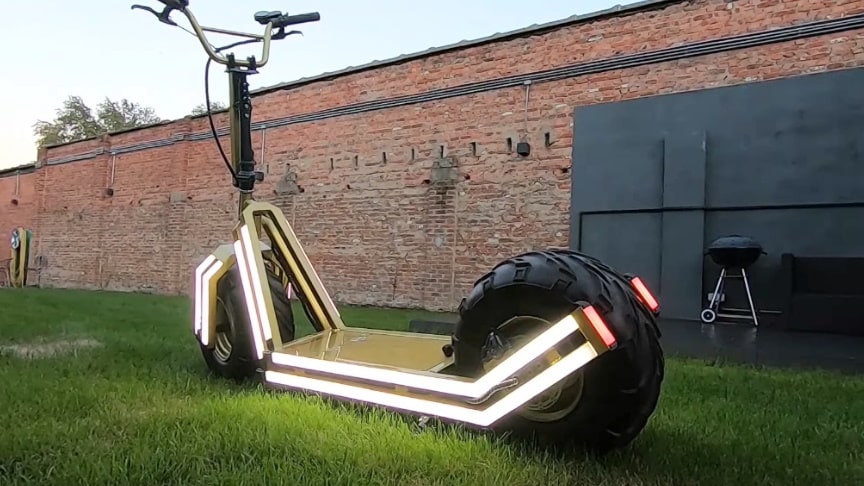 image: HennyButabi
I used the rear wheels from an old ATV and 2 hoverboard motors to power it.The frame is made from 30mm x 30mm x 2mm C channel. I added LED strips inside the C channel and covered it with opal acrylic to diffuse the light.
The LEDs are powered by 2 lead acid batteries.Front brake is a drum brake from the ATV, rear brake is a bicycle disc brake.
Advertisement
It drives very well, however the range is rather small (around 10 kms) because it's fairly heavy and the wheels are so big. I will have to switch to bigger battery packs.
Specs:
2 x hoverboard motor 36v 350w
2 x 48v 350w BLDC controller
2 x 48v lithium pack to power the motors
2 x 12v lead acid batteries to power the LEDs
topspeed: around 30km/u
range: around 10 kms