The McLaren Speedtail got its world premiere at the Geneva Motorshow, but I managed to film the car driving on the streets of Geneva.A car like no other. A pure fusion of science and art in automotive form. The Speedtail is McLaren's first ever Hyper-GT. Our most aerodynamically efficient car ever.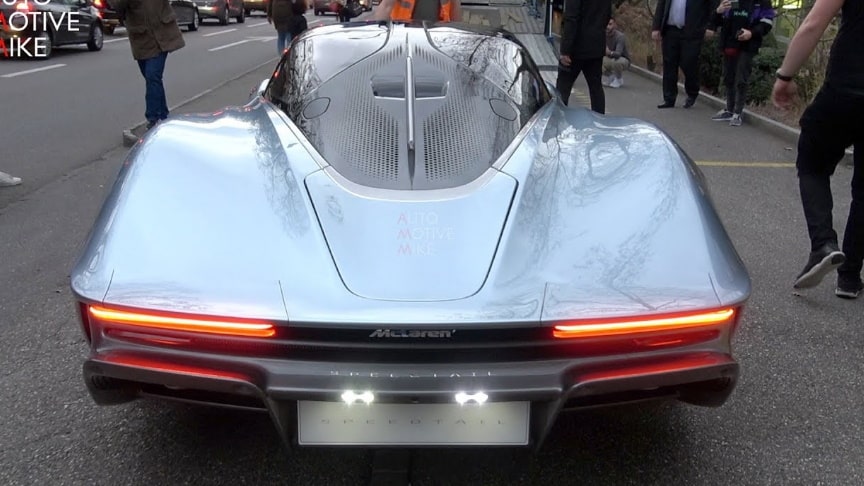 image(PrtSc): Automotive Mike
And the fastest McLaren to date. With a pioneering 1050PS hybrid powertrain at its core. It brings together unprecedented levels of innovation and elegance to create a new benchmark in automotive design. And offers owners extraordinary opportunity for bespoke personalisation.
Its iconic three seat configuration puts the driver centre-stage – and a jaw-dropping elongated body makes it as much a work of art as a masterpiece of technology. This is McLaren's brand new entrant to the Ultimate Series. This is the Speedtail.
Advertisement
Just 12.8 seconds. That's all it takes for the Speedtail to reach 300km/h from a standing start. This is the fastest acceleration delivered by any McLaren to date. But the Speedtail is a car that pushes ever further. Keep on accelerating, and the car will reach its staggering top speed of 403km/h (250mph) – higher than any car we've ever created.