If your kids leave their bikes all over your garage, let us help you build a fold away bike rack to organize them all! This project is simple and can be done with beginner-level tools. The concept behind the bike rack is that I want to capture the front wheel in between two vertical walls on the sides, and in between to studs on the front and back.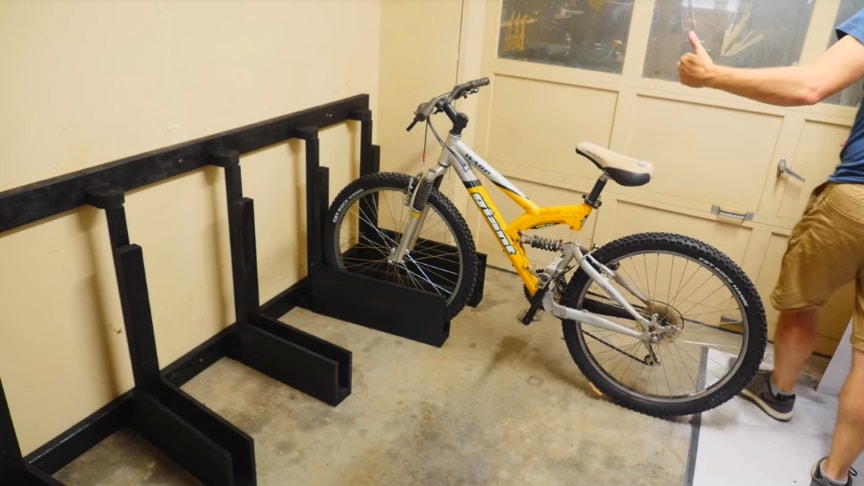 source/image: I Like To Make Stuff
This trough-like design won't be the same for all of our 6 bikes. My kids' bikes have a smaller wheel diameter and the tires are skinnier than the adult bikes. You have to measure the wheel you are hoping to capture and adjust the spacing of the trough to effectively hold the wheel vertically./read more: I Like To Make Stuff
The wheel will be captive inside of a wooden trough. To make these, I used the dimensions from the earlier step and cut down some scrap plywood for the different bike sizes. Cutting some scrap 2×4, I made some spacers to match the width of the bikes' tires.
Advertisement
To attach the wheel holding troughs to the future wall frame, I wanted to use a pivot point made from a simple bolt. The trough needed to fold upward toward a vertical support that could also swing side to side. This side to side motion will allow the bike to fold into a herringbone arrangement instead of having to jut out into the center of the garage./read more: I Like To Make Stuff