WaveFlyer™ is the world's first flying personal watercraft employing our clean, quiet, electric hydrofoil propulsion technology.Developed by Electro.Aero, WaveFlyer is the the world's first stabilised electric hydrofoil personal watercraft. Sponsored by Galaxy Resources and The University of Western Australia.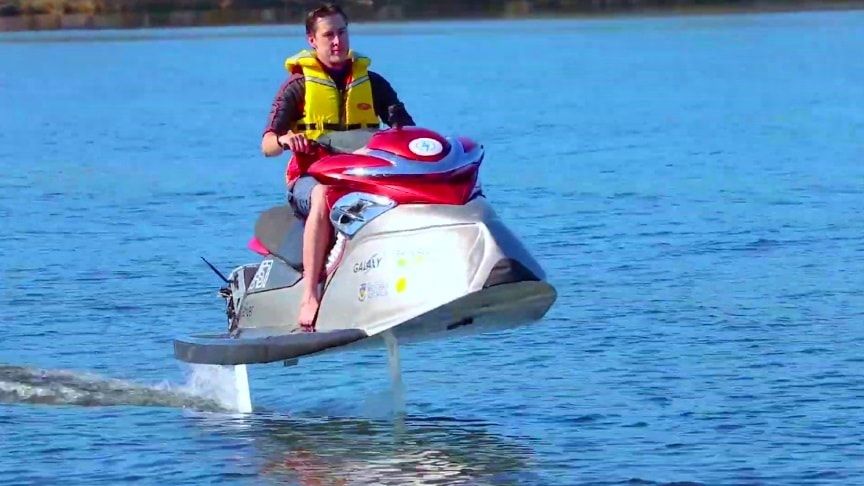 source/image: Electro.Aero
The WaveFlyer appears similar to a conventional jet-ski when stationary, but rises above the water during operation using an actively stabilised hydrofoil propulsion system. It can fly above the waves for over 30 minutes per trip courtesy of its 2 kWh Li-ion battery pack, and can accommodate two riders.
It is much quieter, more energy efficient and produces no emissions compared to petrol powered-alternatives.
Advertisement
Electro Nautic™ will revolutionise the watercraft industry with its next-generation, environmentally friendly, hydrofoil propulsion technology.WaveDrive™ is the patent-pending, actively stabilised, twin-hydrofoil electric propulsion system that produces efficient hydrodynamic flight.