The Lokomat is the world's leading robotic medical device that provides highly repetitive and the most physiological gait training – especially to severely impaired patients.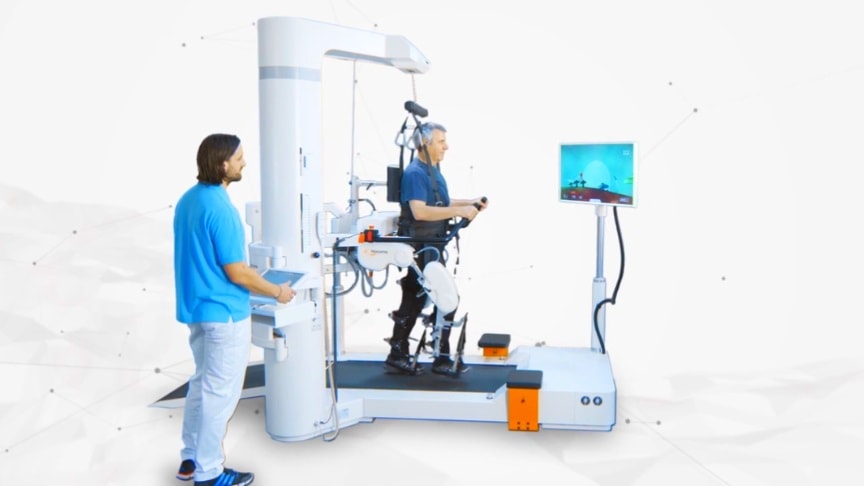 Lokomat offers the most physiological gait pattern with constant feedback and therapy assessment. It improves patient outcomes by increasing therapy volume and intensity, providing task-specific training and increasing patient engagement.
Lokomat is the ideal addition to in- and out-patient rehabilitation programs and for use in long-term care facilities.The Lokomat system allows the therapist to control how fast the patient walks, how much body weight the patient is able to support and how much assistance the robotic legs give the patient through range of motion.
Advertisement
It is a fixed (or stationary) exoskeleton that is used over a treadmill. This medical wearable robot currently comes in two variations: LokomatPro and a more compact version, LokomatNanos. The Lokomat stimulates the legs and neurological system so that they gradually reorganize once familiar walking patterns.