Hey folks, in this video Kim and I put a predator 212cc engine on a tandem two-seater bicycle! it is a super cool build and it was a lot of fun to ride the motorbike together!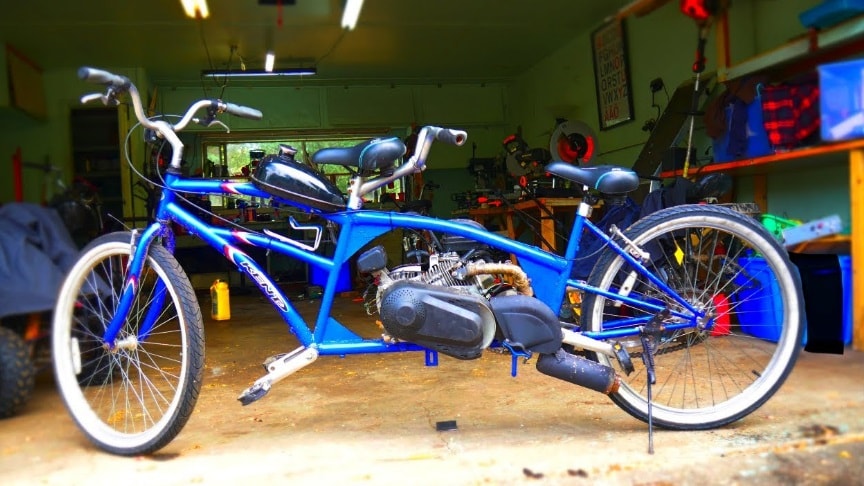 source/image: Oliver Motorized
The bike tops out at maybe 25-30 mph, and has plenty of torque to take the two of us anywhere.Most tandem bikes have frames closer to MTB or chopper bikes, which often require special motor mounts to fit.Watch the video from Oliver Motorized more info:
There are many small industrial 4 stroke engines you can use, but who cares about them. Lets skip all those, and just go straight to the cheapest, and very reliable go kart engine: the predator 212cc 6.5 hp engine.
Advertisement
Operating this motorized bicycle or bicycle engine kit involves some risk of serious bodily injury . Buyer accepts responsibility for any and all vehicle operation that may lead to personal injury, economic loss, social distress, other losses, costs and damages.