In taday's video I want to show you how to make skateboard from paper! As a base materils I used old magazines, newspapers and epoxy resin.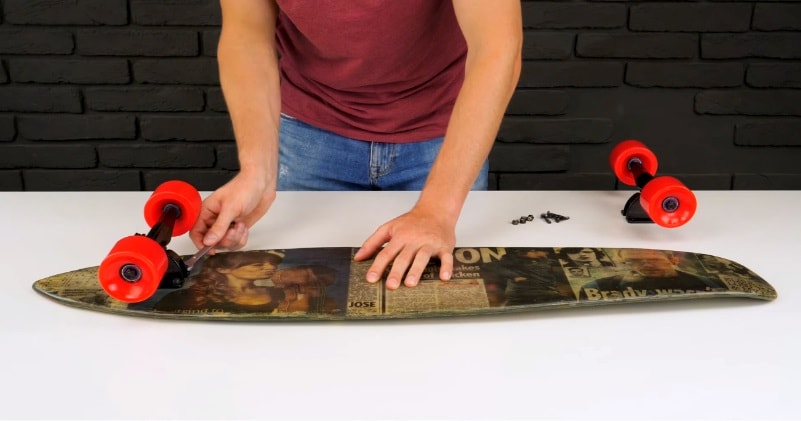 As a result this sketaboard contains 120 layers of paper. It's a lot of work but result is worth it. I got unique custom skateboard! Watch the video from The Q for more info:
If you are building a longer board than I am you might want to reinforce the shape with: more cardboard, rulers that you have lying around or anything strong and flat.
Advertisement
As for the wheels you need a relatively large diameter and about medium softness to give a smother ride. Use a jigsaw or band saw to cut out your deck. You can likewise take regular skateboard measurements to figure out where to cut.