Ever wanted to build an enormous timer using 7-segment displays? Here's a way to do just by using cheap items.In this post I will show you how you can build a diy seven segment display with.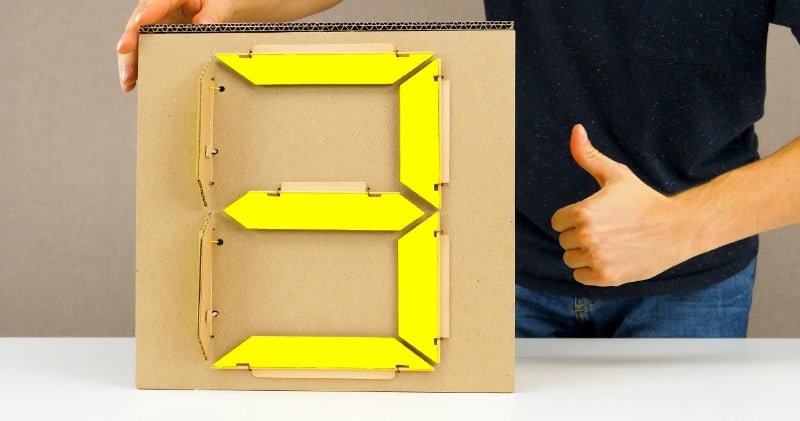 source/image: The Q
In today's video I want to show you 7 segment display with unique machenism that is our own invention. There are 7 circles inside. Each circle has it's own trigger that read circle program and responds for opening/closing specific segment.
Full assembly instructions are includede in the video! Materials you need: cardbaord, paper, rubber bands, springs and popsicle sticks.
Advertisement
Anyone who has ever owned a digital watch or clock should recognize seven-segment displays. With the 7 segment displays you can display any number or some alphabets that your heart desires.