In this video I'll be making an industrial style hemp rope chandelier.It has a rectangular wooden base with 6 lights and 4 iron chains covered by hemp rope and iron hooks to hang it up.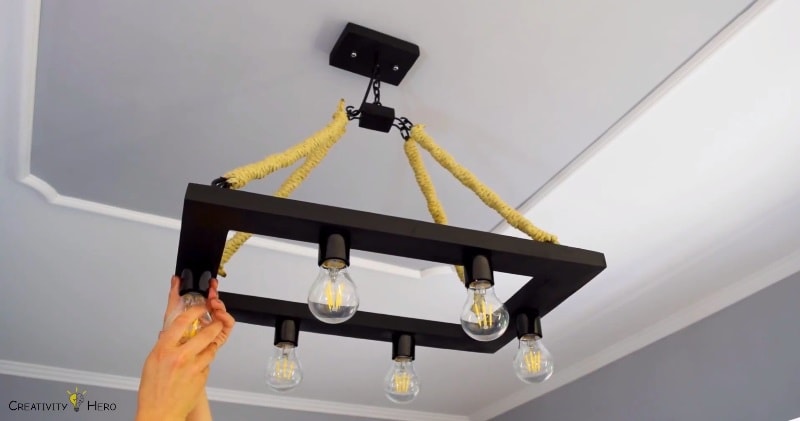 image/text credit: Creativity Hero
It cost around 300$, so I decided to challenge myself and recreate it for less than 40$. I enjoyed the process of creating this chandelier because it was on my wish list for a while, and also I like to learn new stuff.
This creatively designed and delicately made chandelier pendant features two round bases coverd by hemp rope, teamed up with 6 Edison bulbs to fit in its rustic vintage flavor. This amazing multi-lights chandelier provide the functions of illumination and decoration.
Advertisement
Takes a nod from the past and influence from the present, RemixLighting industrial lighting fixture bring you timeless design, features a clean modern industrial look and will surely be the talking point in any room.Turn it on, all the six lights will give off strong light to the room and form a tranquil feeling. It will be the center of attention No matter it's on or off. Perfect for your living room or dining room.