Designed to be the "pinnacle of hard-care offroad performance at HPC" the Typhoon PRO is part electric bike, part dirt bike providing the best of both together with plenty of power to add even more fun to your everyday ride.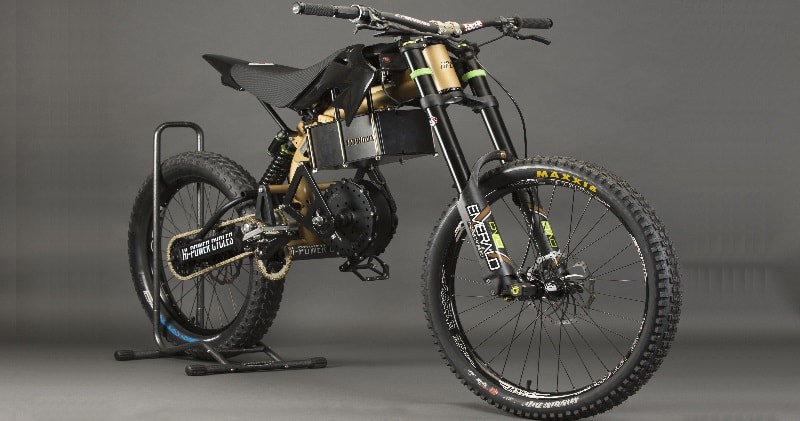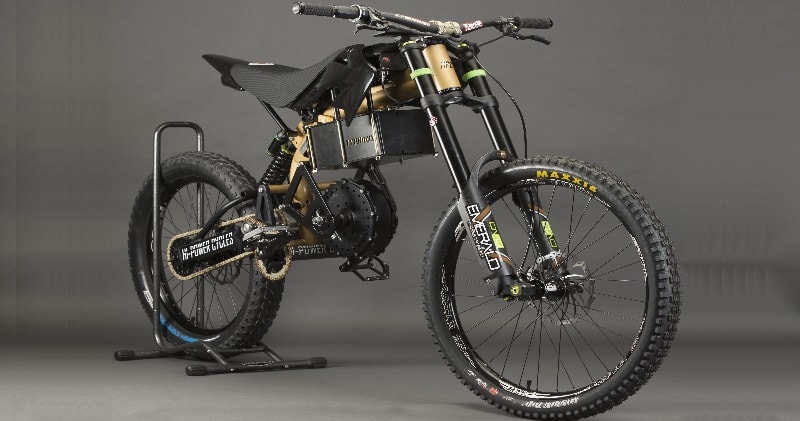 source/image: hi-powercycles
The Typhoon is part electric bike, part dirt bike, and an AWESOME combination of both! With the insane amount of torque available from the powerful mid driven hub motor, the Typhoon can conquer all types of trails and exceedingly steep terrain!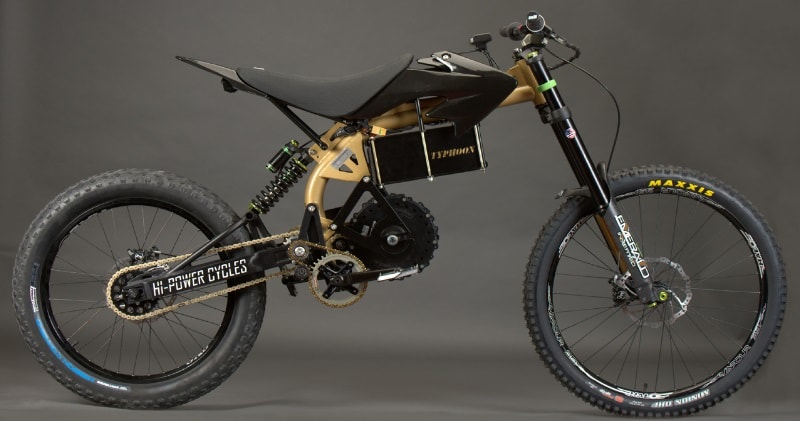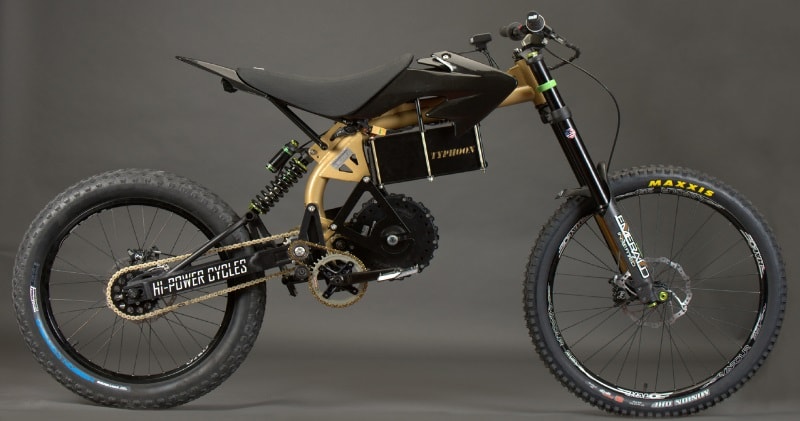 source/image: hi-powercycles
The stock gearing on the Typhoon x version will get you going around 38 mph with a maximum range of 65 miles (or more with a custom battery!)
Advertisement
Priced at $11,500 the electric bike weighs in at 114lbs and is available with both 6000 and 7000W power options.The battery pack is a lithium nickel manganese cobalt oxide chemistry and tops out 2400 watt•hours, providing a smooth discharge rate and quick recharging cycles.
Cushion for the ride is furnished by DVO suspension in the form of an inverted fork up front and mono shock in the rear, each supplying 8-inches of wheel travel. With top speeds of up to 42 miles per hour, the Typhoon Pro will have you ripping up the trail as quickly as your descent.