An innovative and unique structure comes with the number 0110, which was inspired looking at photos of some kids playing with modified bikes.Our general idea was to make a drift bicycle that would be functional and different from all the others.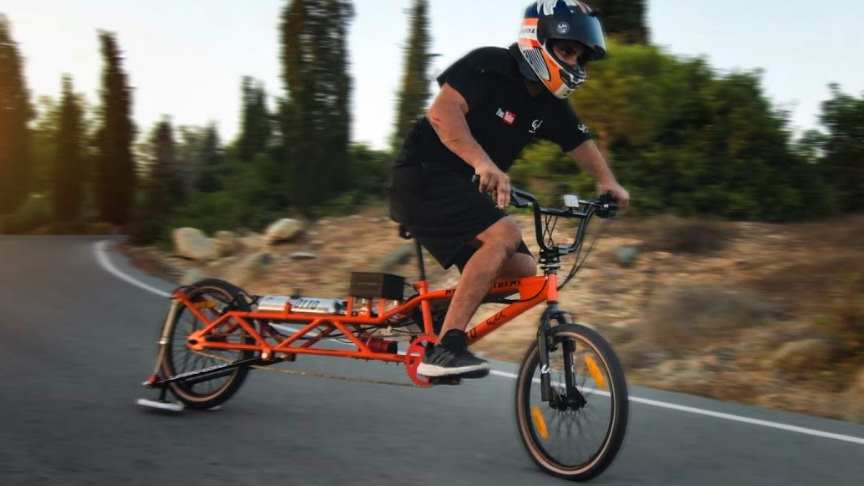 source/image(PrtSc): Make it Extreme
After lengthening the back side of the bike, we put two air piston cylinders there. The purpose of placing these two air piston cylinders is to lift the back wheel so that it won't touch the ground and the bike will be attached to two plastic surfaces separating it with the ground. These surfaces have reduced friction with the ground as a result the bike drifts on the streets.
Therefore, pressing an air switch, our bike gets in a drift mode and when the switch is off the bike moves like a normal bike. The pistons needed to work properly by pressing the air switch so that we considered it necessary to create an air tank, insert a battery and apply a compressor.
Advertisement
The compressor derives energy of 12v from the battery, produces air that is compressed in 8bars in an air tank and by pressing the air switch, the pistons lift the plastic surfaces down to the ground and the bike drifts on the street providing joy and happiness to the rider.via/read more: makeitextreme