Starting this project, numbered 0100, we knew that it had to be something special in order to thank our viewers for their loyalty. Having this thought in our head, we, therefore, decided to make a motorized vehicle. We called it 'monotrack bike' as it has only one crawler that it uses it to move.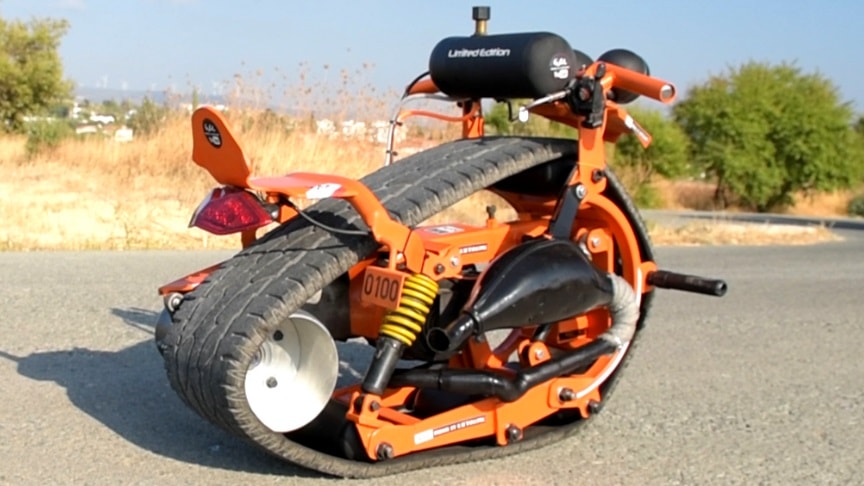 source/image: Make it Extreme
To make this crawler, we took a car tyre, from which we removed its two sides to make it softer and easier to take the shape that we want. Then, using an aluminium, diving bottle, we made the rims, which transmits the motion of the machine to the crawler.
Firstly, we used a machine by a 100cc 2 stroke scooter. The crawler takes its shape and spins in 5 additional metallic rollers that we created and are made of a metallic tube 80mm wide. The track is a regular old car tire with the sidewalls cut off driven by a custom roller made out of an aluminum SCUBA bottle.
Advertisement
A custom-made frame keeps everything in place and provides tension for the track as well as some very rudimentary suspension. It is extremely rad.Summing up, while getting into the process to start this particular project, we knew that despite the constructional functions, there would also be problems turning the wheel during its driving. However, the vehicle was moving with great facility even better than we expected. It also gives us a very pleasant feeling during its driving as the driver feels like he drives a motorbike on one wheel.