Install 4 tracks on a vehicle in 15 minutes, while keeping the tires on and without any modifications of this vehicle.The Track N Go requires no vehicle modifications and is made of steel and high-grade aluminum.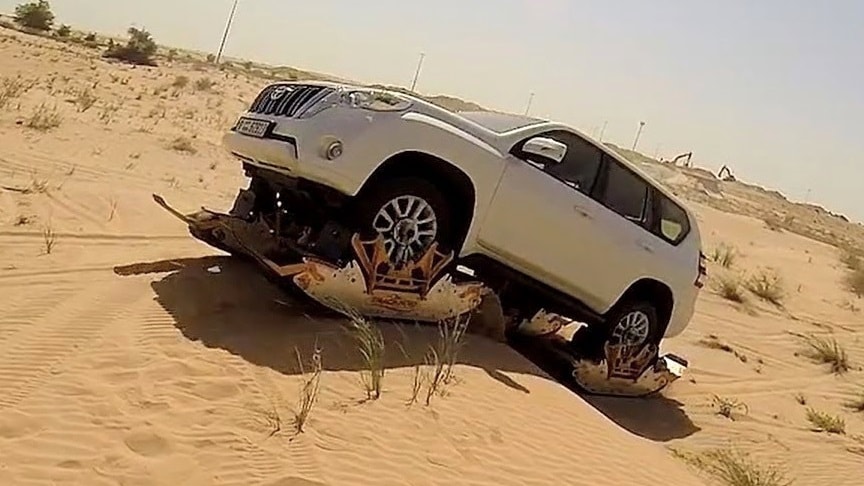 It's rugged design calls to mind a DIY tank. Truck Tracks, the company behind the product, recommends only taking a 4×4 wearing Track N Gos up to 40 MPH.The tank-like tread effectively means that each wheel is functioning like a treadmill – the spinning tires provide the momentum required to power the treads.
The system is universal. It can be used on all vehicles in your fleet that have wheel adapters and bumper stoppers.These plates are part of the patented design of Track N Go and prevent the tracks from diving in deep snow or sand and will also allow you to overcome any obstacles that might come your way.
Advertisement
The Track N Go is practically the only equipment available that can be used on all surfaces. It is also faster than any other tracked vehicles. On hard surfaces, the vehicle can reach up to 60 km / h, while on snow speed varies from 15 to 40 km / h depending on the thickness of the snow.