In this DIY video I'll show you how to build a DIY modern outdoor sofa finished with shou sugi ban to protect it from the elements. I also have free sketcheup plans available for this project.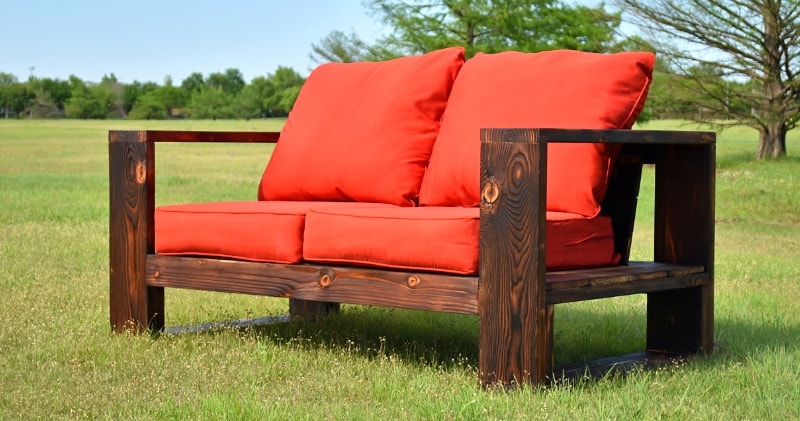 source/image: Jonny Builds
I used minimal tools to build this outdoor sofa, and you could build this in one day. Its the perfect beginner DIY project, and springtime is the perfect time for it.
This DIY outdoor sofa has a modern, minimal aesthetic, and will look great on any patio or back yard. Thanks for checking out this DIY outdoor sofa with shou sugi ban.
Advertisement
Watching the video, you will see that the design itself is ridiculously simple—and thus ridiculously easy as well.It's not too late to entertain outdoors with a wood sofa!Especially one this easy to build!