This pixelated coffee table is constructed from a single sheet of birch plywood. You'll be able to cut all the pieces you need for this coffee table at home.An experienced woodworker could build it in an afternoon, a beginner might need a weekend."/via: Jonny Builds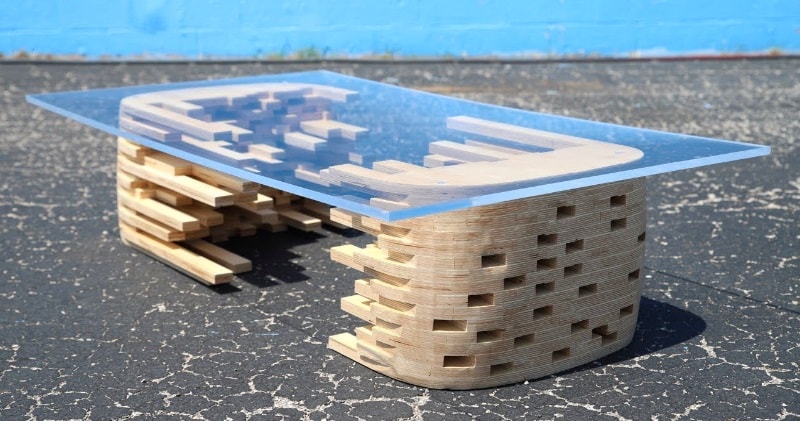 source/image: Jonny Builds
This plywood coffee table is designed to look as though it has been pulled apart in a pixelated/geometric way. Watch the video by Jonny Builds to learn more.
I power carved the back end of the bases to create a round, organic shape that contrasts the sharp, angular middle.I added a 1/2" sheet of acrylic as the table top.
Advertisement
Thanks for check out this plywood coffee table made from one sheet of plywood. Unlike most coffee tables, it consists of two halves featuring pixilated patterns on inner sides,those floating ends of plywood under the transparent tabletop give it an unusual and unique appearance.