Here's a detailed video showing you how to make polyurethane engine and transmission mounts from liquid polyurethane.The advantages of doing this as opposed to buying ready made aftermarket polyurethane engine mounts are that this method is much cheaper (25 USD for 4 mounts vs. 160 USD for 2 mounts in the case of my car). The advantages of polyurethane engine (especially torque mounts) are improved responsiveness, no need to replace the mounts ever again, reduced wheel hop and preventing horsepower lost on moving the engine back and forth.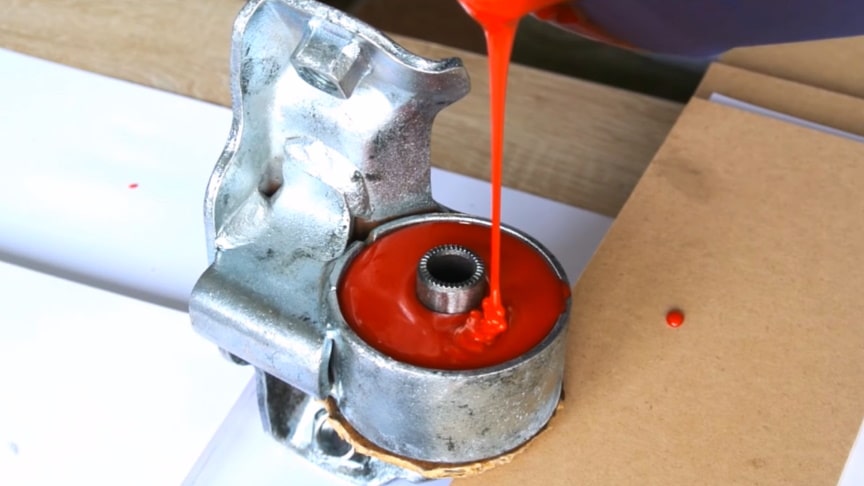 source/image(PrtSc): driving 4 answers
The video shows a detailed procedure, from removing the old mount inserts, burning out the rubber, and pouring in new liquid polyurethane. The product I used is reoflex 60 from smooth-on. There are many others out there however, this is just what was available to me and in the right shore hardness. Watch the video from driving 4 answers for more info:
The additional benefit of DIY mounts is the fact that you can customize the shore hardness of the mounts to make it best suited to your particular application. I have selected 60A shore hardness which is a nice compromise between the 80A shore hardness stuff which is more suited to track day cars and the 40A shore hardness stock rubber.
Advertisement
The important thing is to ensure the pins inside the mounts are fitted in the same position as stock and they must be positioned to stand flat for the liquid polyurethane to cure properly. Think in advance about where the polyurethane will be drying as this is where the engine mounts will be sitting for anywhere between 16-48 hours depending on the tempereture and liquid polyurethane product/brand.//via: driving 4 answers … Disclaimer: Always its better to buy new car parts, don't try this at home.