Bored to ride regular bike? Want to try something new? Here is an awesome idea how to upgrade your regular bike! The new way to exercise – take your own elliptical bike for a park ride. We guarantee you that it will be an exceptional experience!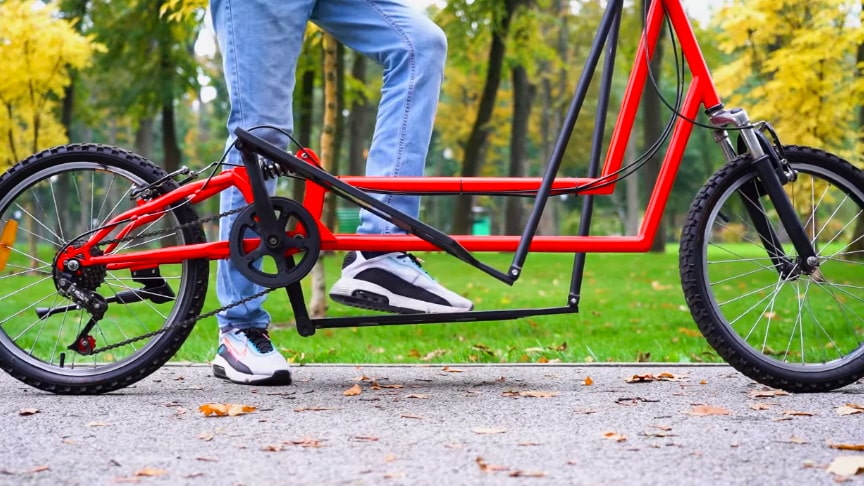 source/image: The Q
From professional athletes to the everyday person, stand up and elliptical bikes deliver an effective cardio workout that's easy on your body and gets you out of the gym.Watch the video from The Q.
In this video The Q modifies a normal bike where builds handlebar extensions to make it easy while standing and ellipticaling, and the core technology the motion conversion mechanism that changes rotational to elliptical motion simulating running.
Advertisement
The rider achieves a full-body weight-bearing low-impact high-cardiovascular workout while moving outdoors. The StreetStrider is useful for physical fitness, weight loss, physical rehabilitation, human powered transportation, and fun outdoor adventure.