Deyana is a virtual special education teacher that left the hustle of New Jersey to pursue a passion for travel. She and her pup Hancho live full-time in their self-converted 2003 GMC 5-window school bus.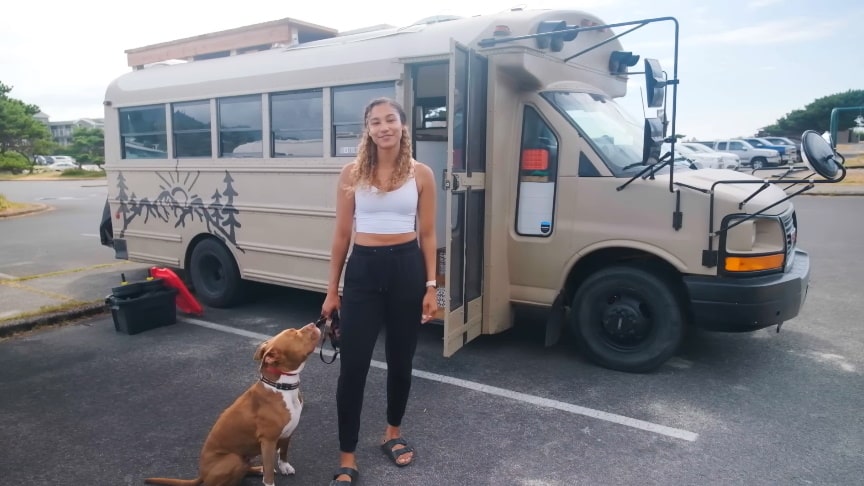 source/image: Tiny Home Tours
When approaching the rig, you'll notice the 8ft roof deck up top and a back rack that holds her Yamaha moped.
The interior has a functional layout, a spacious kitchen, and a comfortable sleeping space.
Advertisement
She has a large closet that goes from floor to ceiling and a couch that converts into a spare bed! Under the bed is a puppy palace for Honcho to have his space too!