Cracking an egg has never been so easy and so accurate. NoIn today's video we want to show you our own brand new invention Egg Opener! This amazing kitchen gadget allows you to open any chicken egg in seconds! No more eggshell in your dish!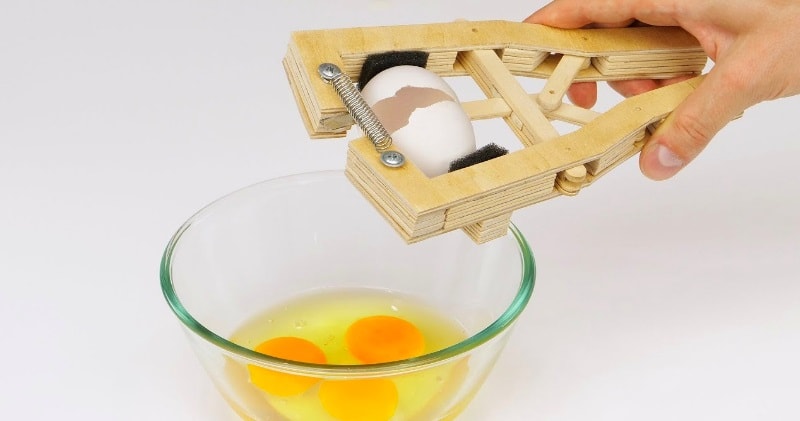 source/image: The Q
All you need are plywood, popsicle sticks, 3 springs and small piece of sponge! Don't wait, build your own egg opener and make your morning easier.
This simple design allows you to open eggs without any mess or bits of shell in your food. Simply insert an egg into the cradle and squeeze to instantly crack and release the egg from its shell.
Advertisement
Who doesn't need a hand when cooking or baking? Anything that helps eliminate messy cooking in the kitchen is always a welcome addition, plus you never have to worry about eggshells finding their way into your food again.