This extreme weight test features an ordinary Volvo FMX fitted with our heaviest gearbox, I-Shift with crawler gears.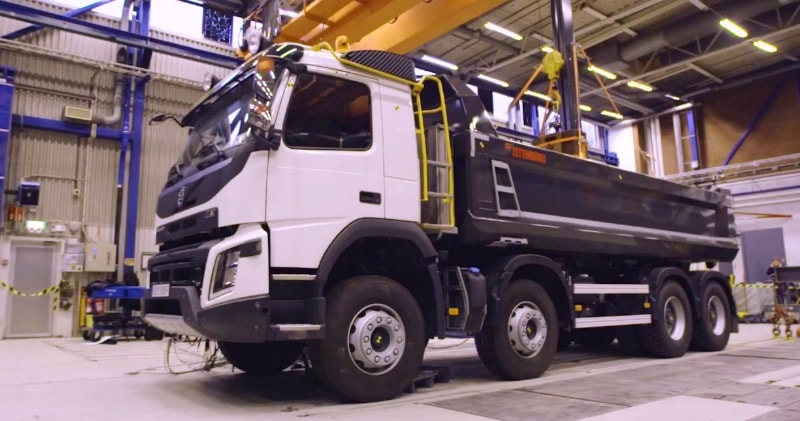 source/image: Volvo Trucks
Two-tonne weights were dropped 26 times from various heights and positions to test the quality of the engine and gearbox mounting. The maximum g-force equals that of 214 tonnes at rest.
First, the weights were dropped in the middle of the super structure and then right above the rear engine mounts.
Advertisement
This is a so-called misuse test that was carried out by professionals in a controlled, test environment. Volvo Trucks strongly advises against dropping heavy objects on a truck in any other setting.