Spider-Man is a popular character for many children and adults and his is a fairly simple mask to make. All you need is some cardboard, a marker and a few tools.Using cardboard to make a masks is a classic activity and for good reason–it's cheap, easy and effective!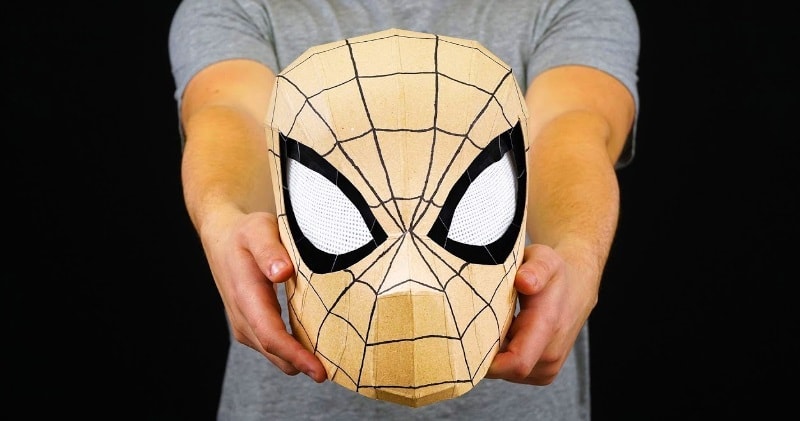 source/image: The Q
In today's video I want to show you how to make amazing Spider-Man mask with moving eyes from cardboard. It looks almost like real one except it has original cardboard color. Also you can control eyes width by moving your jaw.
By the way, Halloween is coming soon! So don't wait, build your own mask.You can adjust the size and proportions of the mask to fit any face and kids can help to construct their own masks.
Advertisement
Whether you need to create a Spider-Man mask for a Halloween costume or for a themed birthday party, or maybe you just want a fun activity to do with your childrens, creating the perfect Spider-Man mask is both an easy and fun project to do.