This time I will make an underground drinks cooler from a PVC pipe. This underground drinks cooler project is quite simple and can be made by using minimal equipment and cheap materials.Keep drinks chilled without having to rely on electricity or ice by storing your drinks inside this underground drink cooler.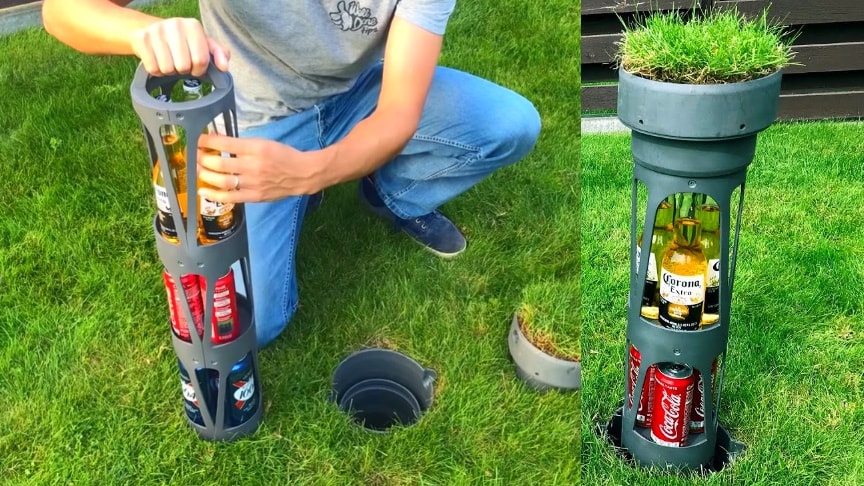 source/image: Well Done Tips
An underground Drinks cooler, it consists of a tube that installs on a hole in the ground and a removable rack that can hold multiple drinks. Watch the video from Well Done Tips for more info:
The cooler extends vertically down into the ground and uses the earth's naturally cooler temperatures to keep up to 12 drinks nice and frosty all year round without taking up extra space in the fridge.
Advertisement
When used, the tube installs vertically on the ground, with the rack holding up to four bottles on each row of shelves. The waterproof sealed base also ensures moisture and pests are kept out.