Ed Butcher , manufacturer, describes the unique features of the Pulse. An enclosed motorcycle which was built by the Owosso Motor Car Co. at Owosso, Michigan. About 350 of these aerodynamic vehciles were produced between 1985 and 1990.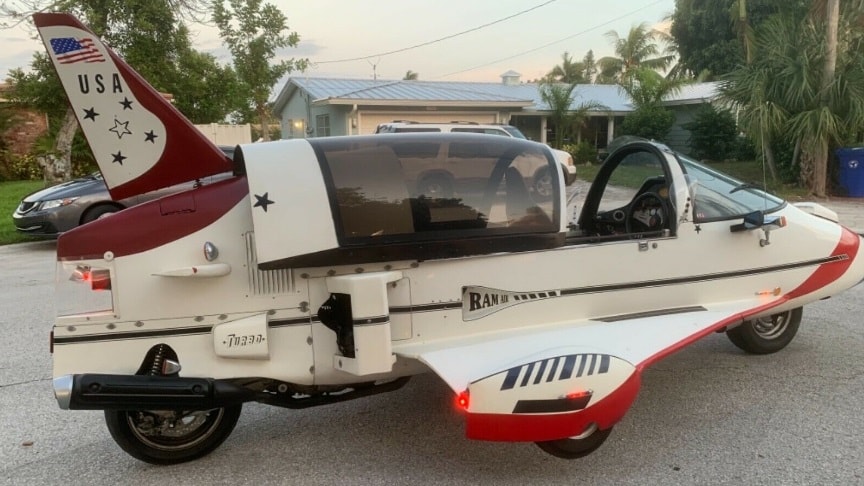 source: Autocycles / image: ebay
According to it's designer, aeronautical engineer Jim Bede, the Autocycle style is based on the BD-5 Jet and it is the "Car of the Future".There were about 350 manufactured between 1985 and 1990 in Owosso, Michigan by the Owosso Motor Car Company. The first 21 were called Litestars and then the name changed to Pulse.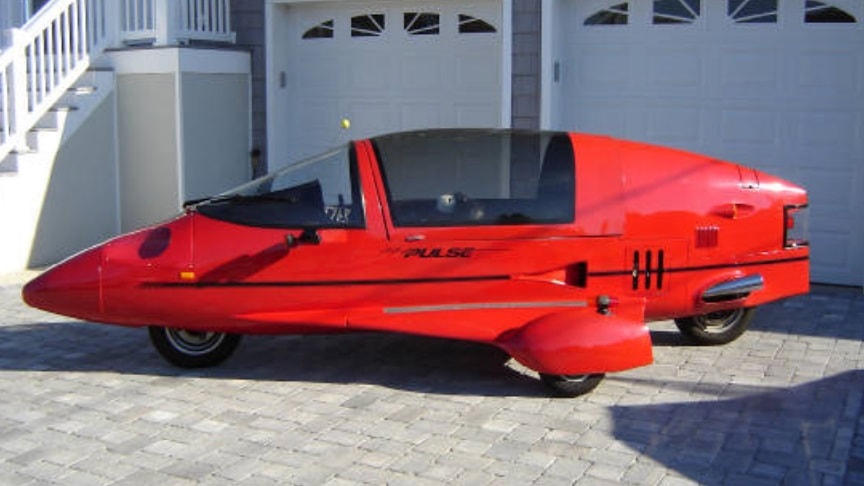 source: Autocycles / image: wellsbrosstreetrods
A Pulse is actually an enclosed motorcycle. It rides on 2 main wheels and has 2 outrigger wheels (one on each side). It is classified and insured in most states as a 3 wheel motorcycle.
Advertisement
It has a 123″ wheelbase and an overall length of 192″ X 76″ width X 54″ height and weighs about 1000 lbs. It seats two people and comes equipped with air conditioning and even a radio. Top speed was a claimed 130 mph.
In 1990, the Owosso Motor Car Company folded, at which point production of vehicles and parts came to an abrupt end. This makes sourcing replacement parts particularly difficult, though that hasn't stopped a dedicated, albeit niche, group of autocycle enthusiasts from owning, driving, and enjoying these bizarre 2+2 wheelers.