This is the Lamborghini Terzo Millennio. This is how Lamborghini pictures their first electric car would look like once they're ready for that move.They have teamed up with the best brains at MIT university to develop some incredible technologies like self-healing carbon fiber. Special thanks to Lamborghini & their Head Designer Mitja Borkert for arranging this shoot.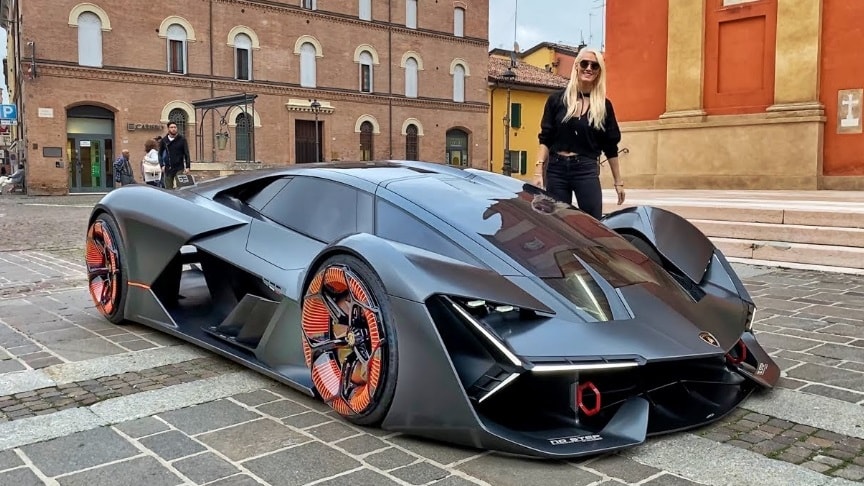 source/image: Supercar Blondie
The Lamborghini Terzo Millennio (Italian for Third Millennium) is a futuristic electric concept car introduced by Italian automobile manufacturer Lamborghini and developed in collaboration with the Massachusetts Institute of Technology (MIT). Watch the video from Supercar Blondie:
The Terzo Millennio uses high-capacity supercapacitors in lieu of batteries, due to their more rapid storage and discharge of energy.These supercapacitors have been made to simultaneously capture and release energy to give the car an increase in performance, without having to depend on chemical reactions.
Advertisement
Each wheel, the rims of which glow orange, contains an electric motor, so that the amount of torque can be controlled individually, making the car's stability as good as a modern Formula One car. Because there is a motor on every wheel, the car's layout would be all-wheel drive if it was functional./wikipedia