The TV wall in my living room has been bugging me since we moved into the house. It was just so plain and uninteresting, and the TV was off center which was also kinda bothering my sense of balance lol.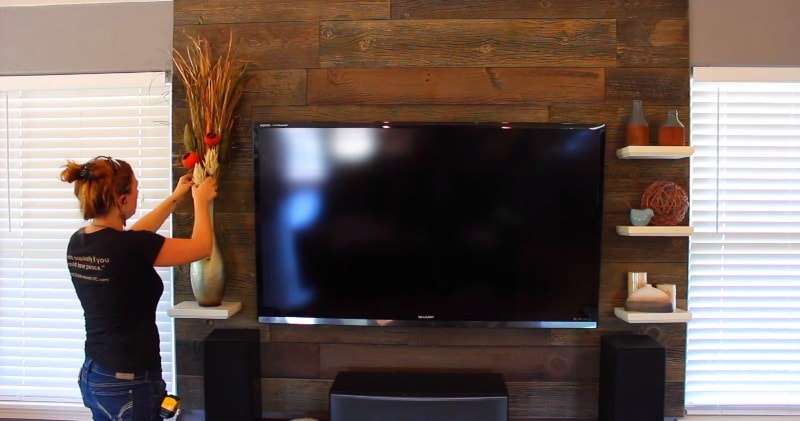 source: wilkerdos / April Wilkerson
This week I turned my crosshairs onto the TV wall and totally transformed it's appearance. In the video down below, I show you how I created a nice faux wood layer over the dry wall using some basic materials and then whittled up four floating shelves I created from a pine 2×8.
This project was super easy and only took about 3-4 hours from start to finish. The job was made a bit easier with the help of a cordless brad nailer.It's worth pointing out that this is not a finish nailer. It worked perfect for the rough/coarse material I was working with but it may not be ideal if you are working with sensitive material that is prone to denting.
Advertisement
This entire wall can be created in just a few hours and imagine how much better you'll sleep at night when you have this amazing wall behind you. It's unique and completely rustic, which adds charm to your room and when it costs very little (or nothing at all), why that's the very best type of DIY.