Mike Patey put a PT6A-28 680 shaft horsepower Turbine engine and 102" four bladed prop on the front of the last Wilga ever built.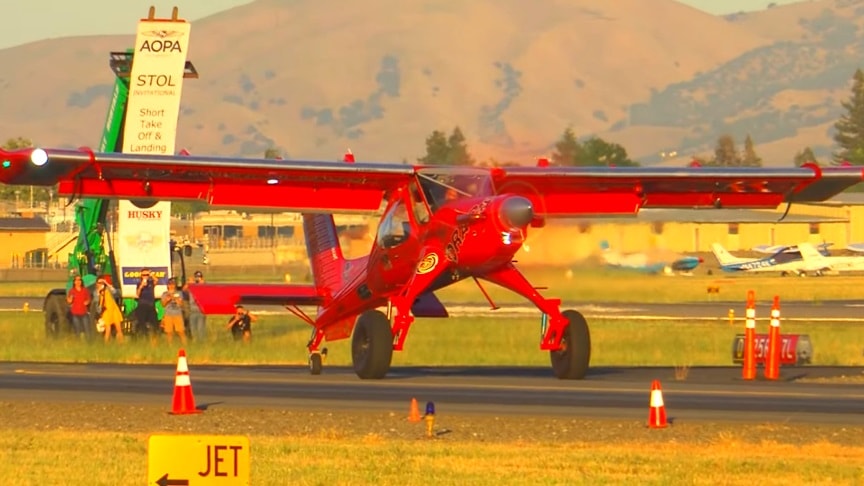 source/image: wcolby
With an empty weight of 2400 lbs, Mike can be off the ground in about 120 feet, pitch to 30 degrees and maintain a climb of 4,000 feet per minute.
This plane is a highly modified PZL-104MA Wilga fitted with a turboprop engine, enlarged control surfaces and massive bush tires.
Advertisement
Hang a Pratt & Whitney PT6 turboprop on a Wilga, and you have one head-turning, fire-breathing beast with an insane climb rate and amazing short field take-offs and landings.A bush airplane is a general aviation aircraft used to provide both scheduled and unscheduled passenger and flight services to remote, undeveloped areas.