Designed and built by Dreadnort Boats a New Zealand-based company,Our concept came about from a case study in 2011 for a multi-use tsunami survival shelter that would double as a boat and caravan.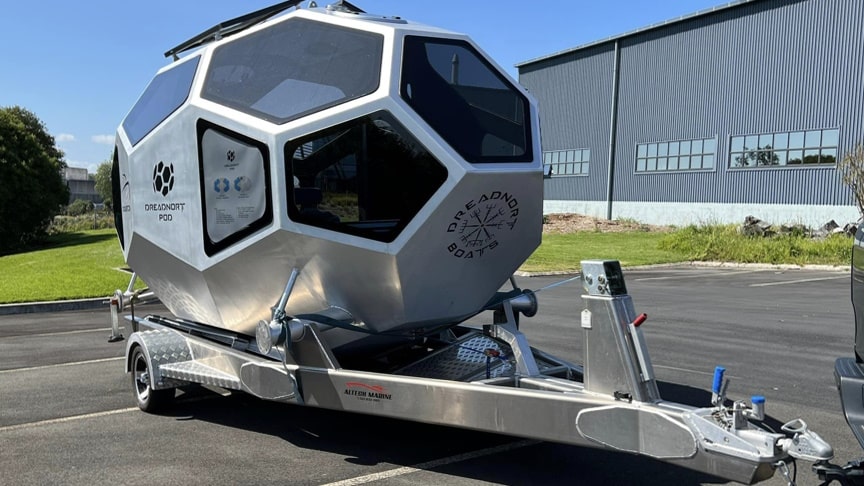 source/image: dreadnort
Boasting a 5.1m x 2.5m x 2.5m floor plan, the P.O.D. is extraordinarily modular, offering over 100 square feet of living space that can be configured in a variety of different manners.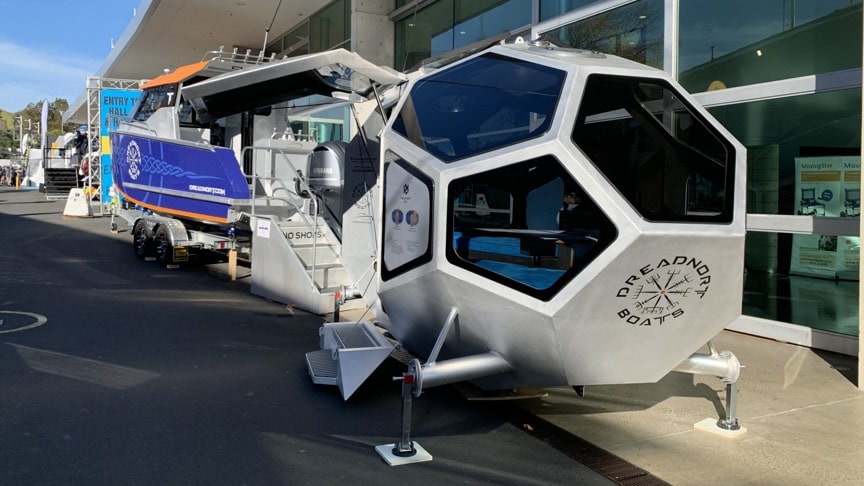 source/image: dreadnort
It should be noted that our POD, in its current form will not stand up to the forces of a tsunami due to our door design and large windows. Designed to be a tsunami shelter that doubles as a boat or a trailer, the POD, in its current stage, is not equipped for emergencies.We plan to offer the POD's with varying layouts and different sizes.Off-Grid Solar Options!
Advertisement
The POD is customizable and can be equippedwith two 150-watt solar panels connected to a 200 Ah battery and a 350-W inverter to provide power.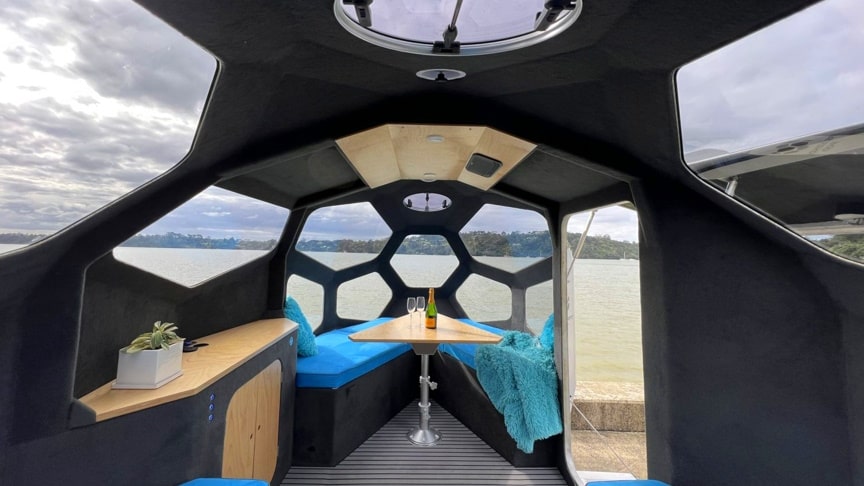 source/image: dreadnort
Dreadnort is working on several other layouts for the POD to make it useful as kiosk,a food cart a houseboat or anything the client wishes to use for.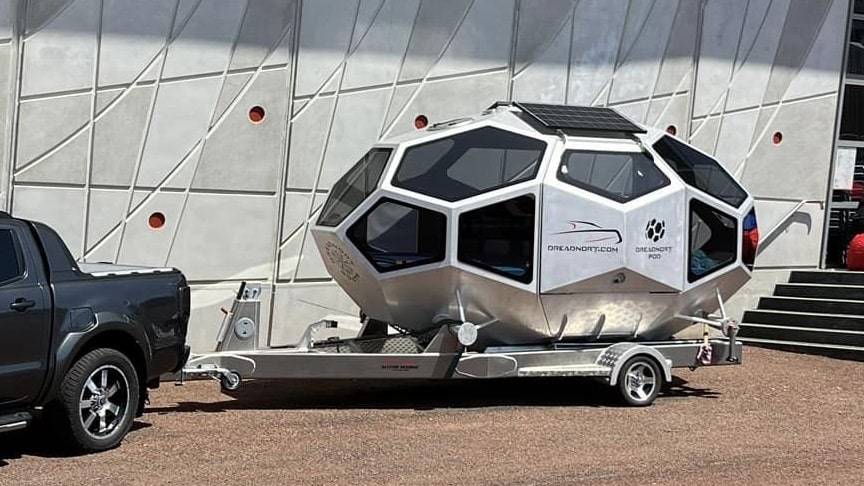 source/image: dreadnort
Dimensions
5.1m x 2.5m x 2.5m
Plan View Area 9.44m 2
1000kg (V1 Approximate)
Scalable in Size
Lifting Lugs – Hiab or Helicopter!
Uses for the POD include:
Portable Office
Sleepout
Glamping Unit (See Version 2 Layout)
Camper Van (We plan to offer a full road legal version in the future)
House Boat (After all we do design boats!)
Food Stall (with a serving door)
Humanitarian/Disaster Relief Shelter
Inter-Planetary Rover?