PODX GO created custom-made homes featuring a practical and efficient design comprising a living area, kitchenette, sleeping quarters, and bathroom, making it an ideal solution for students who prioritize mobility, autonomy, and eco-friendliness.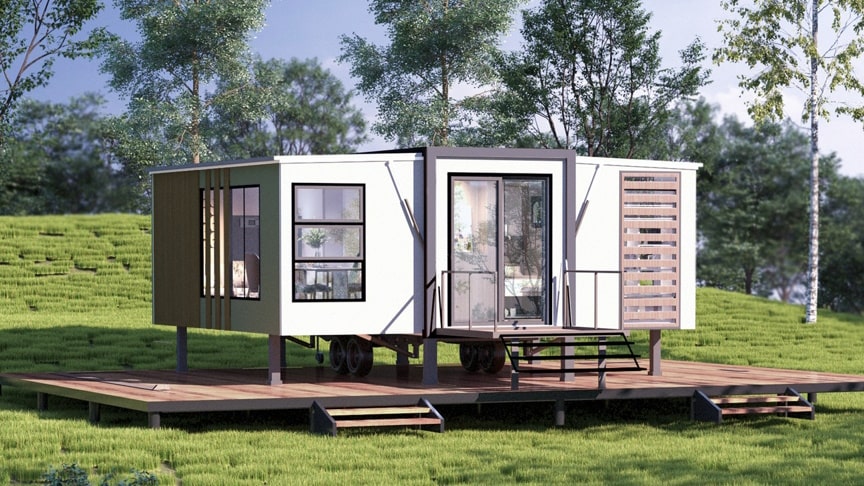 source/image: PODX GO Tiny Home
A sealed folding dwelling built with the PODX GO® Hyadraulic System and solid steel structure that can be put in a variety of environments. All parts are manufactured in a highly precise factory and carefully packaged just for you.
Having a solar system allows you to live away from the electricity grid. But in addition, it can also help you reduce your electricity bills, and it's also a reliable emergency backup power source. PODX GO homes offer you an Energy Freedom Package with Renogy Lycan 5000 Power Box, the all-in-one solar and energy storage solutions that start from 5kWh to 40kWh.
Advertisement
The house has Living area, kitchen, bedroom, and bathroom is included,It can be towed with F250 or equivalent, and assemble on-site within 15 mins,completed interior design with healthy materials.Spaces to Live, Work and Relax, fully furnished and air conditioned home.