The Next Generation of Transportation! Is this the supermarket of the future? What do u think This portable dental machine can clean tooth cavitwith accuracy.This supermarket is the future of shopping.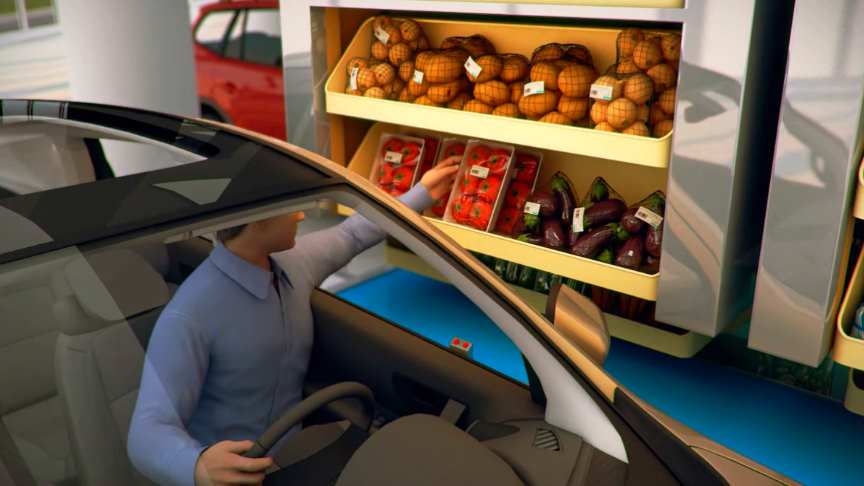 source/image: Dahir Insaat
In the Drive Market all goods are in equal conditions. Thus, the buyer is protected from the imposed purchases and can be sure that he will buy only the goods for which he originally came to the store.
The store would be set up just like a gas station. The whole inventory of the shop is maintained by workers on a seperate floor in real time. Theinventories are maintained by high tech ventilation system that suck up exhaust to keep the air clean.
Advertisement
This concept claims to improve the customer service, convenience, more product choice and queing time in addition to costs. The patent for this concept was filed by Russian inventor Dahir Insaat. The whole shopping process takes less than 5 minutes. After payment the cashier puts the goods in packages and places them in the trunk of the car, or, if the purchase is small, passes to the buyer through the window.