Finding a parking space may soon become much easier thanks to a car that can fold itself up and squeeze into small spaces. The Earth-1 electric car was inspired by the Transformers – toy robots that turn into cars or beasts and back again.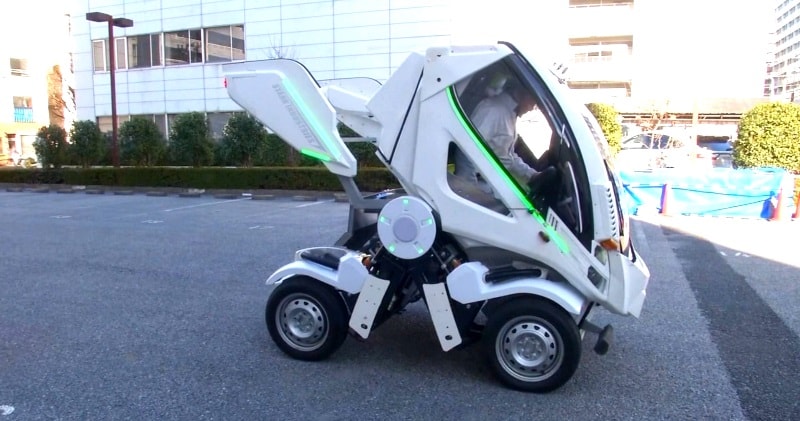 source: straitstimes / image: CBS Miami
A super-power particularly useful when the quest is a parking space in Tokyo.The car was designed by Kunio Okawara, famous in Japan as the artist behind the transforming robots of long-running TV series Gundam, aiming for a new generation of younger drivers.
The Earth 1 will get approval to drive on the roads by March 2018.Four Link Systems hopes to sell 300 Earth-1s a year and has orders for 30 at a price of US$70,000.
Advertisement
"Most of all we also wanted to figure out how to attract people who seldom purchase cars and encourage them to start driving a car.So we developed a vehicle which make drivers feel as if they're steering something that's not a car…a robot-inspired shape that makes people feel like they are operating a robot while driving," said Kinoshita.