Designed from the ground up for ultimate capability, every EarthRoamer LTS is built on a four-wheel drive, turbo diesel, Ford F-550 chassis powered by a 6.7l V8 turbo diesel engine. Combine that brawn with environmentally responsible solar and battery power, and you've just discovered unrivaled independence.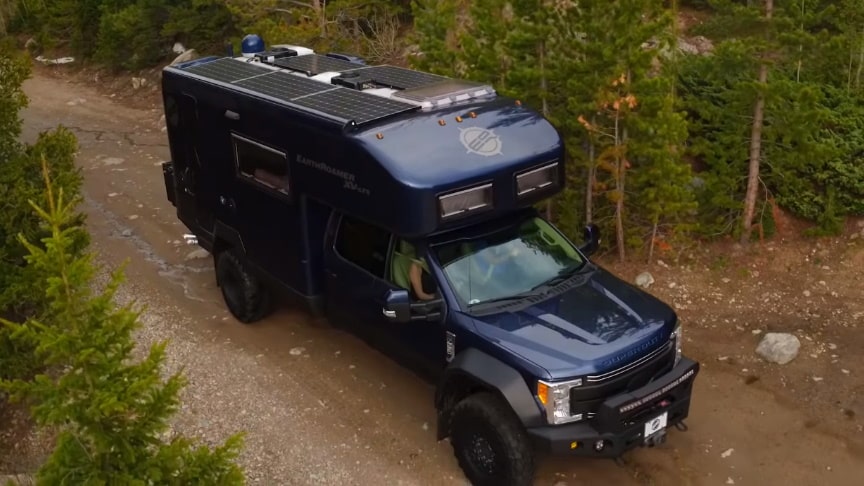 source/image: EarthRoamer
Our spacious, intelligently designed interior features handcrafted elements and custom finishes for a luxury overland experience.This video gives an overview of our flagship vehicle, the XV-LTS, and how it is handcrafted in our facility located in the foothills of the Colorado Rockies.
The Intelligently designed interior offers generous space to relax, play games, work, watch movies – or whatever else you like to do in your leisure time. The over-cab bunk makes a great lounge area for reading, watching TV or listening to music, while the main cabin space provides seating for 2-6 based on your floor plan.
Advertisement
Every EarthRoamer LTS comes loaded with features to get you offroad, offgrid and camping in luxury right out of the gates. We give you an epic platform to start; you make it your own with a variety of premium options, floor plans and luxe interior materials. //earthroamer