The eco friendly technology of the Tornado ACS cleaning machine is the ideal alternative to pressure washers and dry ice blasting.This minimal-abrasive cleaning technology enables an eco friendly gentle cleaning, devarnishing and removing of lacquer from surfaces.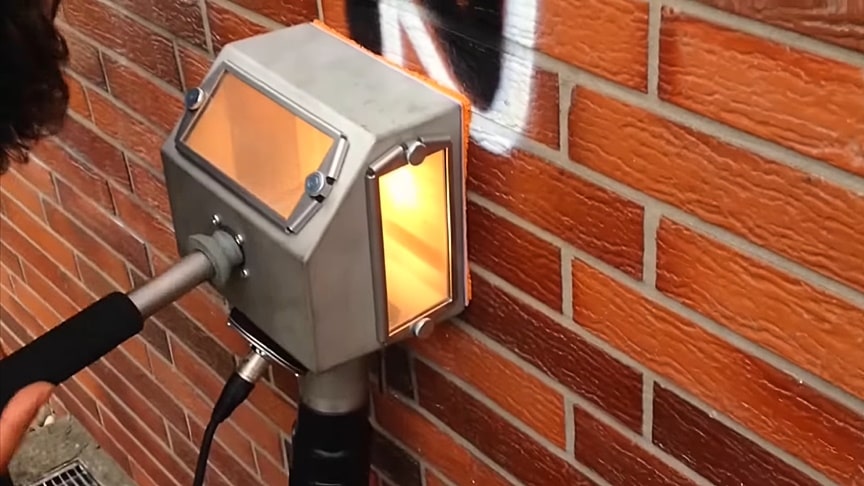 With the vacuum blast method the Tornado ACS cleans in a continuous circulation. Thus used granules can be reused in following cycles. The application in any interior area, as well as in particularly endangered rooms is with this innovative cleaning technique without problems. Protective clothing of any kind is not necessary.
Therefore the eco friendly cleaning equipment Tornado ACS is the perfect alternative to conventional sand blasting machines. Also dry-ice blasting and high pressure washers cannot be compared to this unique cleaning machine.The patented eco friendly cleaning technology Tornado ACS made in Germany, operates with a unique and revolutionary vacuum blast method without using high pressure, water or chemicals.
Advertisement
For graffiti removal on brick of different kinds you are working with the cleaning equipment Tornado ACS reliable and environmentally friendly. Neither the stone nor the grout won´t be damaged when graffiti is removed. This cleaning machine Tornado ACS is the ideal alternative to a high-pressure cleaner and dry ice blasting. You can mainly use fine blasting material like asilit AS 90 or jet glass SG 150 for graffiti removal on brick.For graffiti removal on brick with graffiti remover Tornado ACS, no barriers, no protective clothing and no costly disposal are necessary.
Graffiti removal on plastic with green cleaning solution Tornado ACS and the surface can be cleaned well and looks as new again. Through the closed circulation system of the cleaning machine Tornado ACS it can be used in such areas, without blocking it, without problems in summer as well in winter, when the temperatures are below zero.