The Ferrari 328 is a gorgeous old-school exotic car and a very special one, boasting V8 power, a gated manual transmission, and dramatic styling. Today Kennan and I are reviewing a Ferrari 328, and I'm going to show you all of its quirks and features. I'm also driving the 328, and we'll review the driving experience.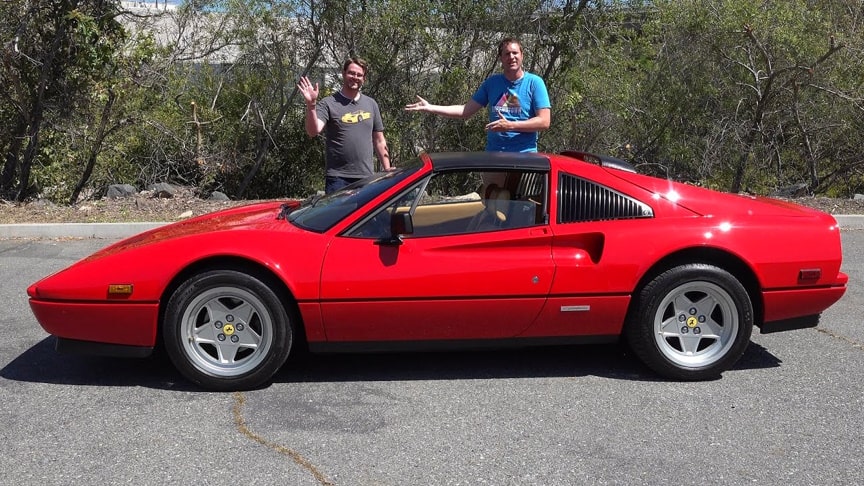 While mechanically still based on the 308, modifications were made to the body, chassis, and engine, most notably an increase in engine displacement to 3.2 L for increased power and torque output.The 328 uses the Ferrari Dino engine produced from the late 1950s to the early 2000s. It is a very similar engine design as that used in the 308 Quattrovalvole model. It has a naturally aspirated 3.2-litre (3185 cc), 4-valve-per-cylinder.The manual gear shifter was the traditional Ferrari gated design.
The original Pininfarina design was carried over from its predecessor but included subtle changes from the carrozzeria. The effect was both aesthetic and an improvement in overall aerodynamic characteristics. The car's body was still largely built by hand coming from the coach builder Scaglietti works.
Advertisement
The 328's frame is constructed of oval shaped tubular steel giving it race car rigidity without significant weight penalty. The body is formed largely from steel with an aluminium front hood and a fiberglass sandwiched steel floorpan.