This ambulance turned van-bulance has become the perfect oasis on wheels for Jachus & Gabriella, a couple who have traveled full-time for the past two years. The couple work full-time as commercial insect breeders!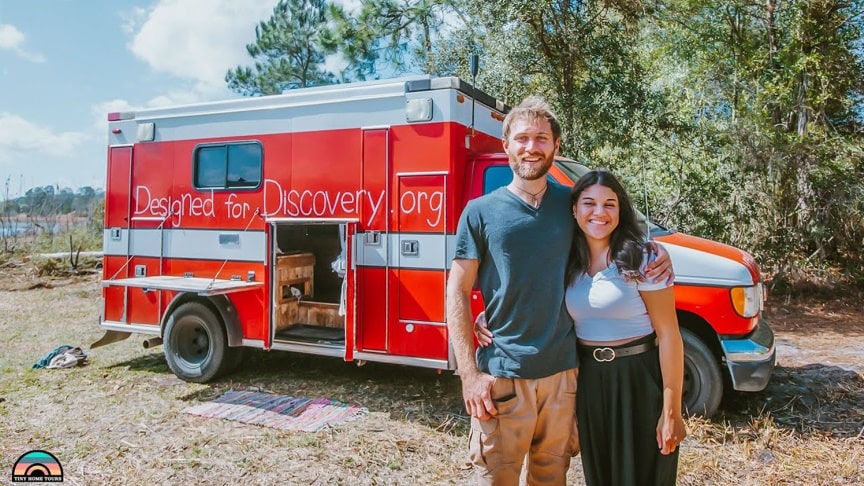 Gabriella had always dreamed of traveling the U.S. in a "bug car," & Jachus dreamed of traveling while looking for bugs, but they didn't think it would be possible until after they got married. Eventually, they realized there was no reason to wait & decided to purchase their home on wheels.
Their ambulance features a rustic-style kitchen with a double-sided sink, mini stove/oven, & an abundant amount of counter space. Also found in their kitchen are a few treasured personal features, such as their gifted magnetic knife rack & knives made by Gabriella's brother.
Advertisement
Their rig has a fixed bed & a pullout dinette where they eat all their meals together. Of course, we can't forget the abundant amount of bug display cases Gabriella & Jachus carry, which help them showcase their passion for collecting insects.