Designing small size homes is the best solution for saving areas while making them habitable. It is a challenge to create/build small houses for any designer, one question that arises is:How small can a designer build and design a home?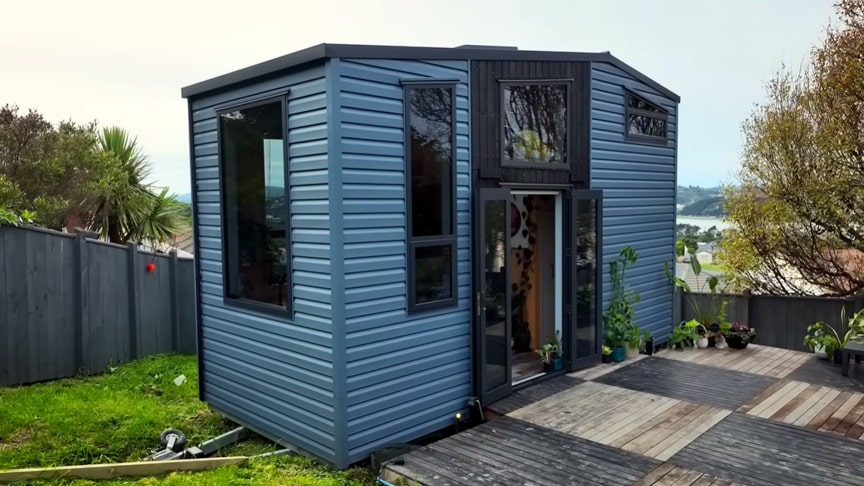 Now here is a tiny house not quite like anything we've seen before. It's one of the smallest designs we have featured, yet has some of the biggest design features including an amazing loft net, clever storage and some ultra cool design.
It may be a tiny house but there's a lot of big thinking that's gone into this homes design. Cam is an artist and wanted a home where he could express his style while living in comfort. Despite its small size, this is a tiny house that wants for nothing.
Advertisement
The house is the best example of minimal housing, to fit the budget the activities designed were minimal (eating, sleep, reading, bathing).According to the standard of motor vehicles, the house is considered to be the smallest in the world. The cabin explored multi-functional aspects in various spaces; "Sitting surface becomes a sleeping surface becomes eating surface.