The Ecocapsule NextGen has undergone some modifications from its predecessor, the Ecocapsule has been extended by 500mm along its longitudinal axis, but it will still fit in a standard HC container since its height and width remain the same. This provides more interior space.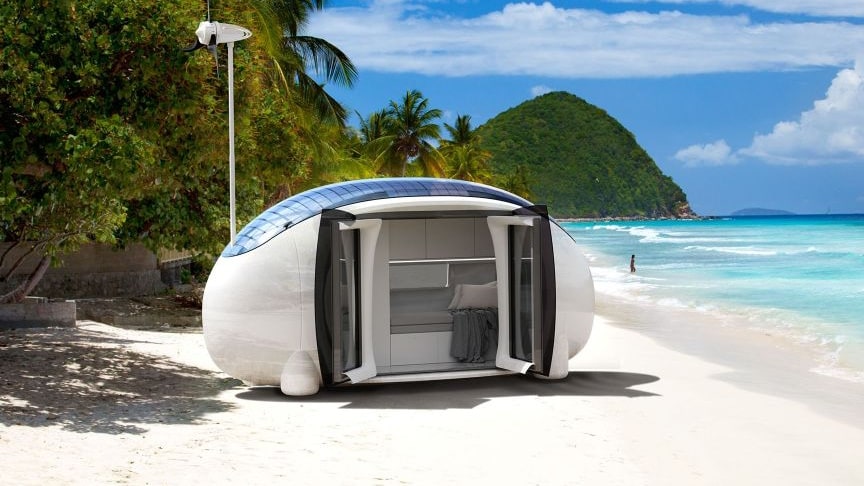 source.image(PrtSc): ecocapsule
Another technical compartment will be added on the outside where we can store systems that are currently located underneath the Ecocapsule's floor.The steel structure will be minimized, particularly in terms of weight, thermal bridges, and production costs. The new shell will be designed with this in mind.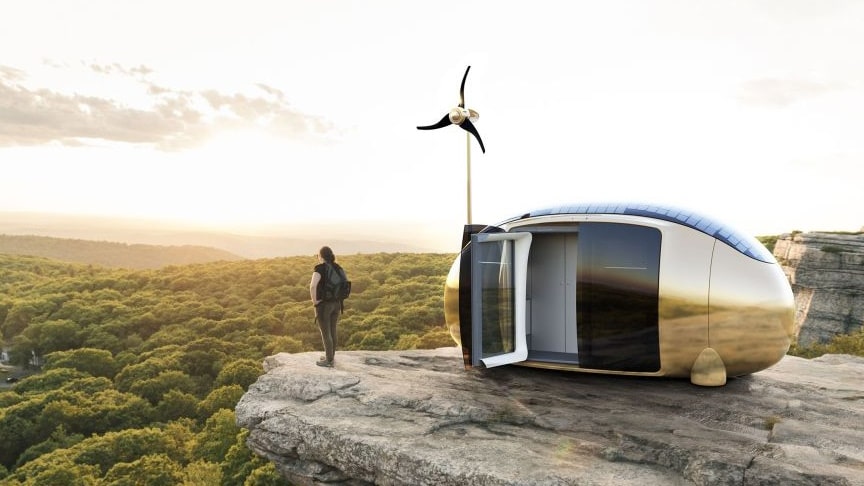 source.image(PrtSc): ecocapsule
There will be two system compartments – one will be dedicated to the water system and the heat exchanger unit, while the other will contain the electrical distributor and battery.The lowered floor and longer body of the Ecocapsule will provide more storage space, at least 550 litres more.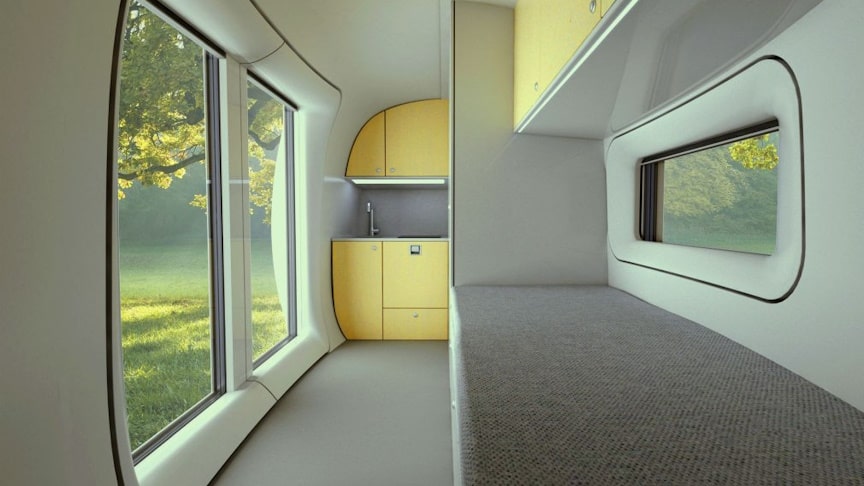 source.image(PrtSc): ecocapsule
By removing the water system and battery from underneath the floor, the clearance height will be increased, providing comfortable height even in the lowest points of the curvature.
Advertisement
The entrance doors will be structurally simplified, specifically the door's kinematics.The current smaller window and entrance door will be replaced by a larger window that is combined with the entrance door, which will significantly reduce production and assembly costs.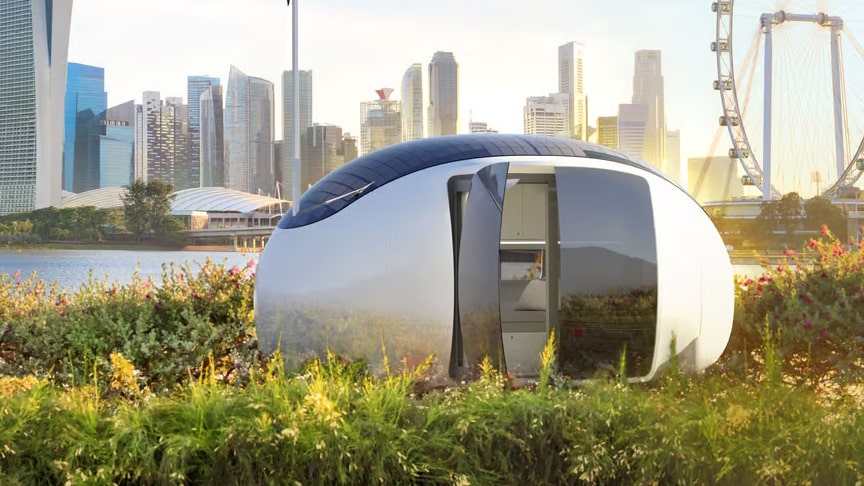 source.image(PrtSc): ecocapsule
The furniture will be cheaper and easier to assemble, but the quality of workmanship will not be compromised. For example, the double-curved shelf that caused longer assembly time and higher costs for carpentry will be removed (as shown in the visualization).The table will be retractable from under the bed, providing more space for movement and visually enlarging the space.