Ecos PowerCube® is the world's largest, mobile, solar-powered generator. It runs on high power photovoltaic panels that extend from its container combined with an easy to set up wind turbine. Energy is stored in onboard batteries.From military and disaster relief, to humanitarian efforts, residential, retail and off-grid cell towers for the developing world, the Ecos PowerCube® can provide self-sustaining energy and clean water to remote, off-grid locations.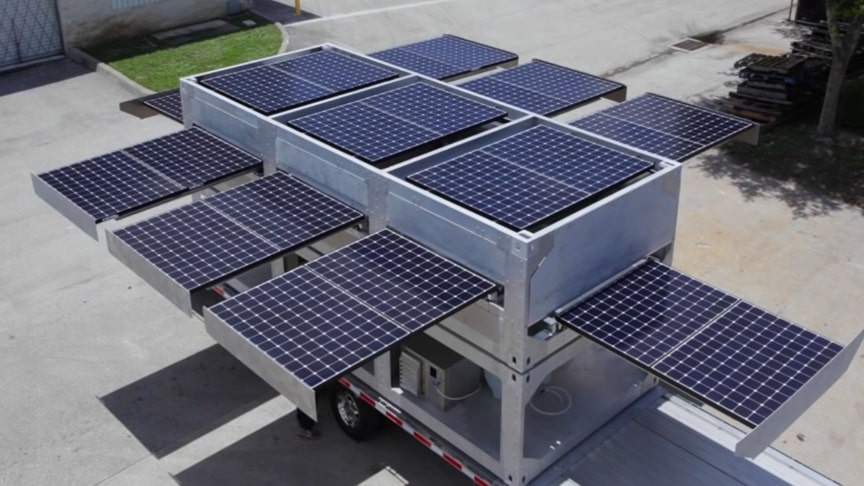 As a self-contained, self-sustaining power station, PowerCube® is uniquely suited to support military and disaster relief efforts, and being housed in a standard shipping container makes it easy to transport via land, air, or sea.
Once it arrives on location, PowerCube® can be deployed immediately to generate up to 15KW of electricity. The patented solar panel arrays are mounted on roller assemblies for easy integration and supported by hydraulic actuators that make them simple to properly position.
Advertisement
The electricity generated can be used to power various onboard systems, including communication systems, water treatment systems as well as water distribution systems and much more. These systems are capable of providing Internet connectivity, satellite communications, clean water and some of the most important basic necessities of life. Electricity can also be used to power external systems such as hospitals or schools.