The GoBoat is the lightest most portable inflatable watercraft in the world that fits in a backpack.The GoBoat® is powered by a 12V electric motor. It can be inflated and set up in minutes, putting you on the water faster for a day full of fun!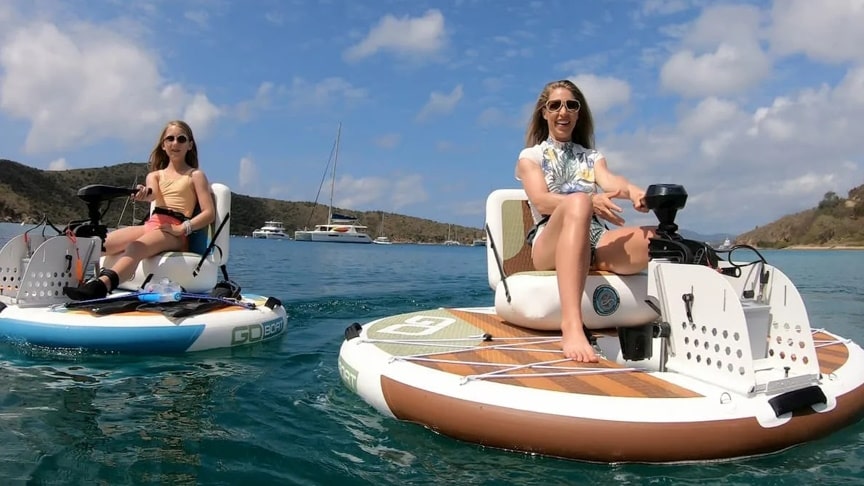 This rugged PWC is virtually impenetrable and fits in a bag! It's unlike any PWC on the market. No need to stand or paddle, just kick back with a cold one and cruise in comfort. It's perfect for exploring, fishing, or playing bumper boats with the family.
With its ample storage bungees and room behind the seat for a cooler, you can hang all day on the water. Included are two t-slot rails for attachments, like a cup holder, fishing rod holder, fish finder, and more.
Advertisement
With our 5-speed motor, you can cruise at 5 mph. The GoBoat's quick maneuverability and shallow depth allows you to reach places most boats can't go. When you're done, simply deflate it and toss it in the trunk, and it's small enough to store in a closet!Not only is the GoBoat® built for fun, but fishing as well. Take fishing to a new level and get places you never thought possible.