Ecurie Ecosse (French: "Team Scotland") was a motor racing team from Scotland. The team was founded in November 1951 by Edinburgh businessman and racing driver David Murray and mechanic Wilkie Wilkinson, its most notable achievement was winning both the 1956 and 1957 24 Hours of Le Mans.The team also raced in three Formula One races. Ecurie Ecosse's cars were always distinctive in their Flag Blue Metallic paint.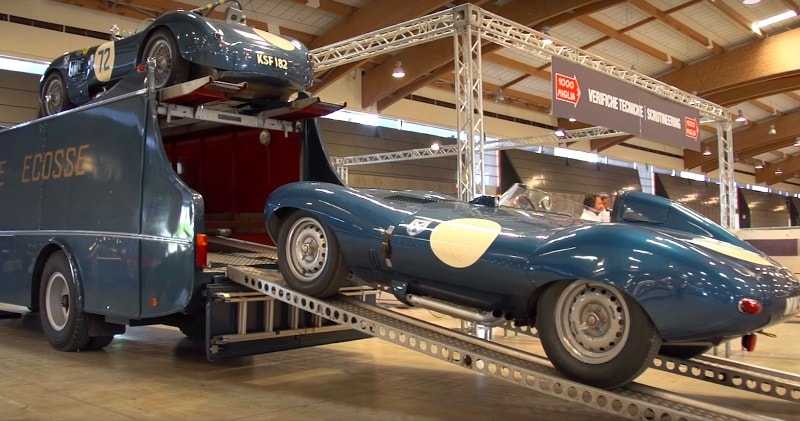 image text credit: SUPERCARCLASSICS
The Team was accompanied by a 2-axle double-deck car transporter capable of carrying three cars (one inside and two on top) together with a support crew, and with mobile workshop facilities.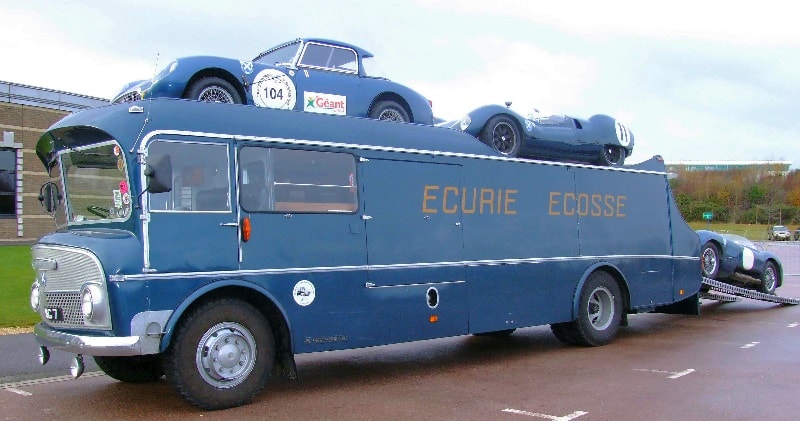 image credit: wikimedia
The transporter was designed by Selby Howgate and built by coachbuilders Alexander, of Falkirk, Scotland.Based on a Commer chassis it is powered by a Commer TS3 three cylinder horizontally-opposed two-stroke diesel engine.
Advertisement
From the early 1990s enthusiast collector Dick Skipworth built up his remarkable Ecurie Ecosse Collection. Into 2013 it comprised Jaguar XK120, C-Type and D-Type, Tojeiro-Jaguar, Cooper-Climax Monaco, Le Mans Austin-Healey Sprite, Tojeiro EE-Buick Coupe and the Commer Transporter.
On December 5, 2013, this entire Collection was sold at auction by Bonhams at New Bond Street, London. The entire Collection sold for a total £8.8-million Sterling – the Transporter alone realising a world record £1.8-million.