A mini (but still full-sized) 6 foot electric boat.This boat is ridiculously small and a blast to ride. It's also simple to build with its cable-tie and epoxy construction.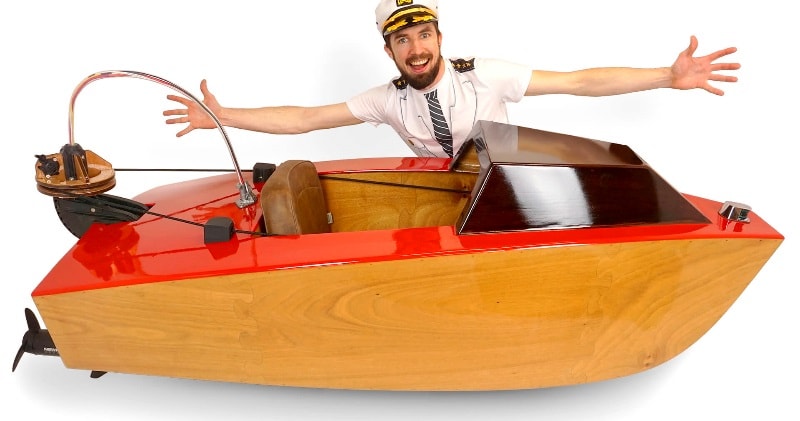 image/text credit: rapidwhale
It's designed to last a lifetime. It's made from precision cut marine-grade plywood and internal bulkheads provide floatation even when flooded.Interested in building your own electric mini boat?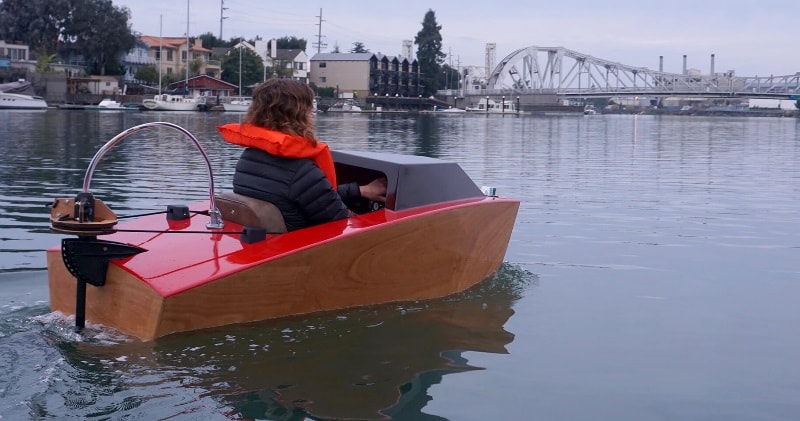 image/text credit: rapidwhale
"Mini Boat," a miniature boat measuring 6ft in length and around 50kg in weight.The boat is made almost entirely of laser-cut plywood and is held together using a combination of glue and cable ties.
Advertisement
Fiberglass is applied to the whole boat, increasing its strength and waterproofing. Mini Boat is powered by two 12-volt batteries, allowing the miniature rig to reach a top speed of 4 mph.
Add to that the fact that you can carry it in the back of your car, and you've got a pint-sized James Bond-esque vehicle that will make you the envy of other folks at your nearest lake/beach/large body of water.