EHang AAVs including EH216F, EH216 and Falcon B Series were utilized in the recent UAV fire rescue drill in Laixi City, Qingdao, China to successfully complete high-rise firefighting and emergency rescue exercises.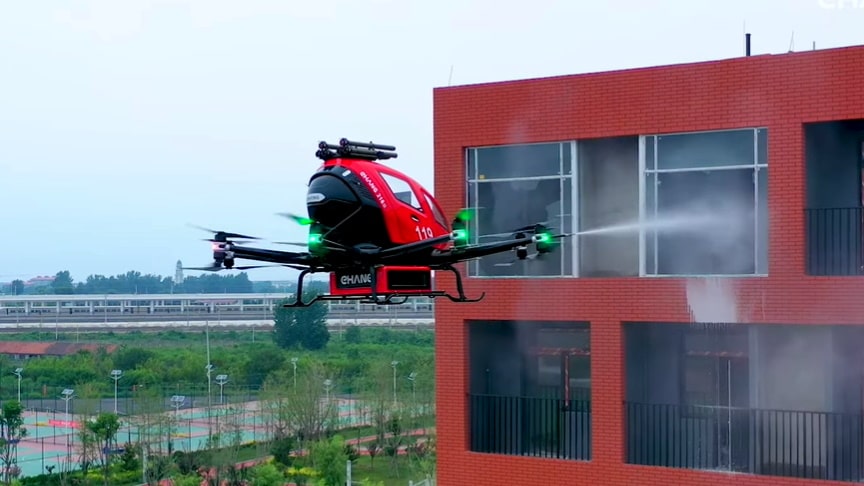 The drill replicated a high-rise fire scenario on a construction site. The Emergency Command Bureau of Laixi City quickly dispatched multiple EH216F, EH216, and EHang Falcon B Series to provide emergency air support.
The dispatched aircrafts successfully completed tasks such as fire detection, aerial broadcasting, airdropping emergency firefighting supplies, breaking high-rise windows and extinguishing fires, and rescuing trapped persons among other functions as solutions to critical pain points in urban high-rise firefighting and greatly improve emergency rescue and firefighting efficiency.
Advertisement
Meanwhile, AAVs also supplements the UAV emergency rescue and firefighting force in Laixi City, Qingdao, helping to establish an efficient unified command, prompt response, and orderly coordination UAV emergency rescue and firefighting linkage mechanism. This would provide more accuracy for more effective auxiliary decision-making in handling emergencies and improve the overall capabilities of urban emergency rescue and firefighting forces./EHang