Destinus is a private European aerospace company specialising in aerospace, defence and energy solutions founded in 2021 in Payerne, Switzerland.Destinus pulled off picture-perfect flights of Eiger at an airport near Munich!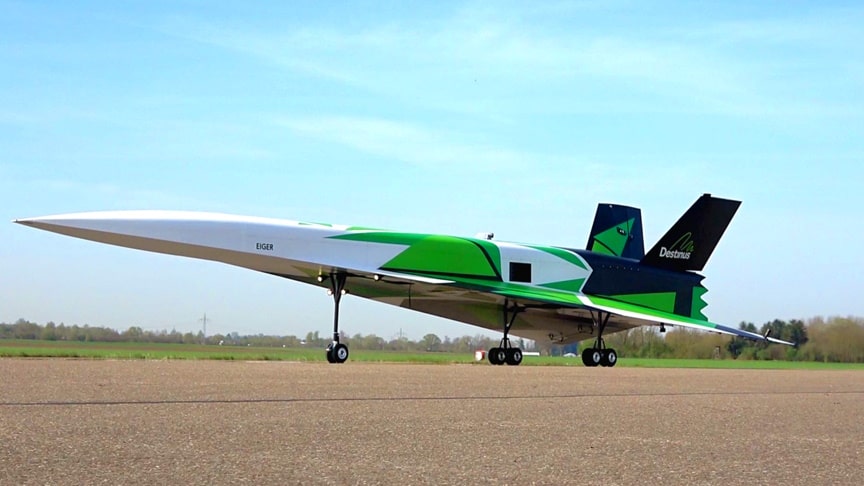 Eiger – Destinus' second prototype, with a unique hypersonic aero shape design based on years of research, was souring boldly in the sky.With each prototype flight we go faster, further, and get closer to our dream – a hypersonic future powered by hydrogen. An airplane that will challenge the limits of time, space, sustainability, and human potential.
A 10-meter vehicle designed to advance the hypersonic aero shape studies of Destinus-1. The demonstrator was designed, built, and tested in 6 months with the first flight campaign in April 2022. Destinus-2 underwent additional upgrades and analysis months following. Its second flight campaign took place in October 2022.
Advertisement
The experimental flight involved an unmanned prototype with a special hypersonic aero-shape design. Several flights were conducted with multiple firings of the hydrogen afterburner, reaching speeds of approximately 250 kilometers per hour. Our team is taking a significant step forward in realizing ultra-high-speed transportation to anywhere on Earth by demonstrating the speed at which we can design, build, and fly prototypes.