HİDROMEK, with aim of specializing in electric vehicles of the future, has created HICON as a sub- brand for this category. Smart and ecofriendly HICON 7 W was developed as a 100% electric city excavator in line with this purpose. HICON 7 W, reducing environmental impact with its zero emission, can be easily used with its compact dimensions in many corners of the city.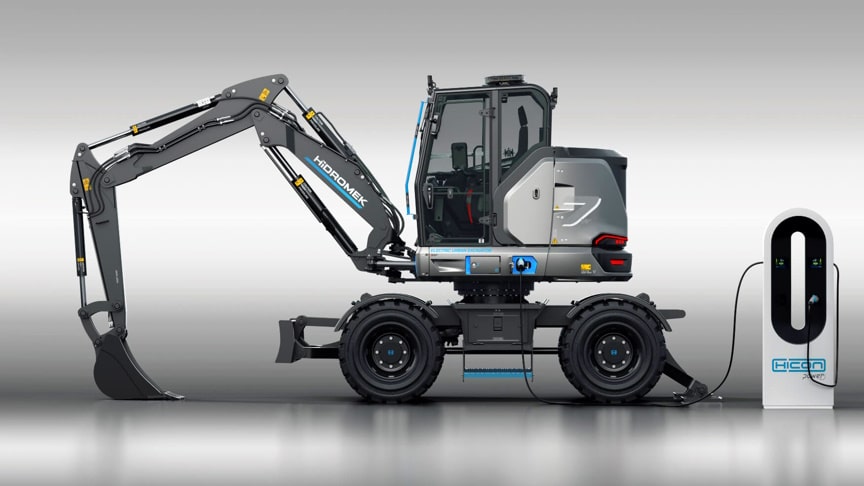 HICON stores its energy in new generation Lithium-ion batteries. It uses its energy 97% efficiently due to its electric motor. It spends less energy than the vehicles with conventional diesel engines. Thus, its maintenance costs are also much lower than the others.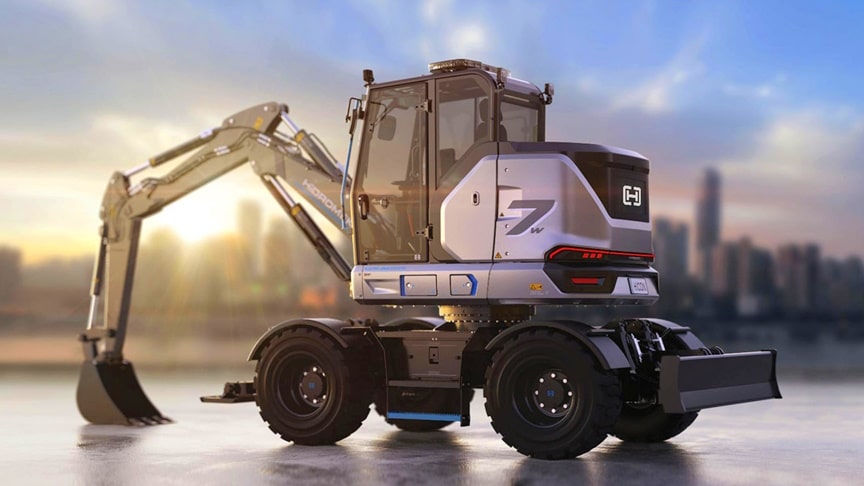 The highest priority of HICON is the safety of the people around it. HICON, which fully adapts to the city life through its smart features, is in communication with its surroundings while working due to its rear information screen and lighting system.
Advertisement
Using HICON is very easy and useful thanks to its sub systems. With its ergonomic joysticks, all operating functions are within easy reach in the cabin, which has the same ambient of a car.
You can check the information on the vehicle and customize its settings with 8 inch touch screen. You can also be in control of the working environment with this screen.
Operating Weight 7700 kg
Rated Power 47 kW
Motor Type PMAC Electrical Motor
Battery Type Lithium-ion
Battery Capacity 71.4 kWh
Rated Output 650V
Charging Unit Onboard 22kW
Useful thfe 8 hours (with full battery)
Charging Input CCS Combo 2
Charging Type 3.5 Hours (380 V, 22 kW)
1.5 Hours (Quick Charging)
CO2 Emission 0 gr/h
Max Travel Speed 30 km/h
Steering Electric controlled
4 WS 3 different driving modes