Micah Woods taught woodshop and welding to high school students, but he dreamed of using his skills to build his own home with high-end wood furniture. When a friend offered him a place to build on his sheep farm, Woods began shopping for shipping containers to convert into a modern mobile home.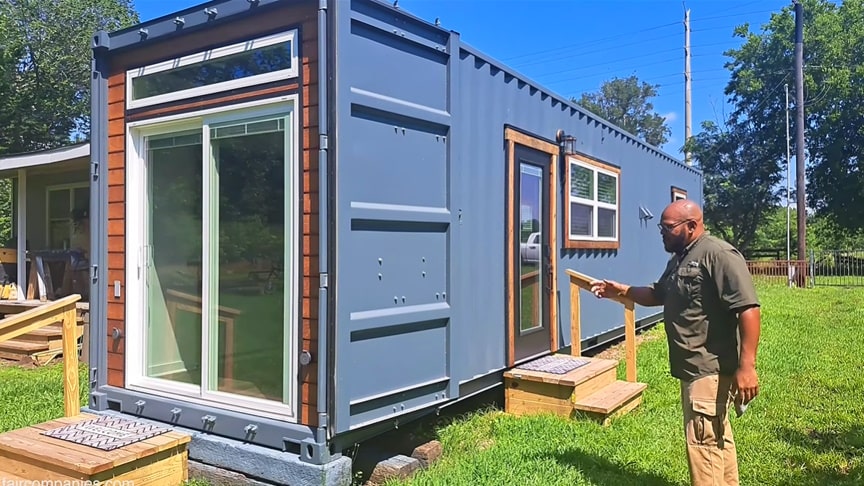 He purchased a high cube for extra space for light and airflow, and he specified a one-trip container to be sure it hadn't carried anything that might be toxic. Once he cut windows and doors in the structure, he chose not to weld on a support frame (despite his extensive experience with metal) in order to create a no-weld method that could be copied by others.
Woods spent months hand-crafting hardwood furniture that would fit the space to perfection. His "piece de resistance" is the transforming sofa made of walnut pieces that slide out to create a guest bed. A slim side table transforms to become a dining table or extra countertop space (he built it to the exact height of the counters). The bed is filled with storage compartments and has an intricate headboard that is backlit at night.
Advertisement
Everything in the home was built by Woods, from the kitchen and bathroom cabinets to the quartz countertops (that he cut and shaped). He hopes his home, which he calls "Uncontained Dreams," will motivate others to build a home, furniture, or something in their lives. He is currently selling the home because it's too small for his family, but he hopes to build something larger soon.