This is a 1961 messerschmitt kr200 finished in this glorious lemon colour.The Messerschmitt KR200, or Kabinenroller (Cabin Scooter), is a three-wheeled bubble car designed by the aircraft engineer Fritz Fend and produced in the factory of the German aircraft manufacturer Messerschmitt from 1955 until 1964.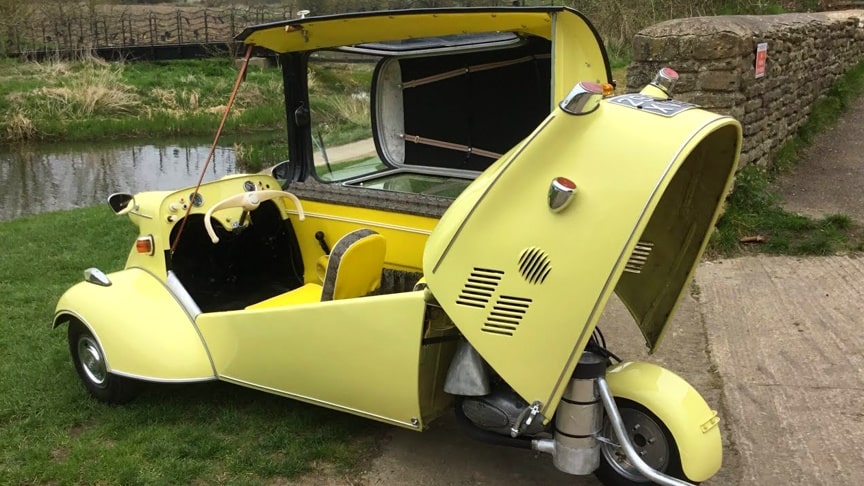 The first of Fend's vehicles to enter production at Messerschmitt's Regensburg factory was the KR175.The title Kabinenroller means "scooter with cabin".The KR200 replaced the KR175 in 1955.While using the same basic frame as the KR175 with changes to the bodywork and an improved canopy design.
The narrow body, and corresponding low frontal area, was achieved with tandem seating, which also allowed the body to taper like an aircraft fuselage, within a practical length. 9.9 hp propelled the KR200 to around 105 km/h (65 mph). The claimed fuel consumption of the car was 3.2 L/100 km.
Advertisement
The tandem seating also centralized the mass of the car along the longitudinal axis which, combined with the low center of gravity, low weight, and wheel placement at the vehicle's extremes, gave the KR200 good handling characteristics.