Reed met Denise only a few weeks before Denise was set to fly to Italy for a study abroad program. Reed decided to buy a plane ticket & fly to Italy to visit her, where their relationship truly began & the tone was set for what they wanted their relationship to always be.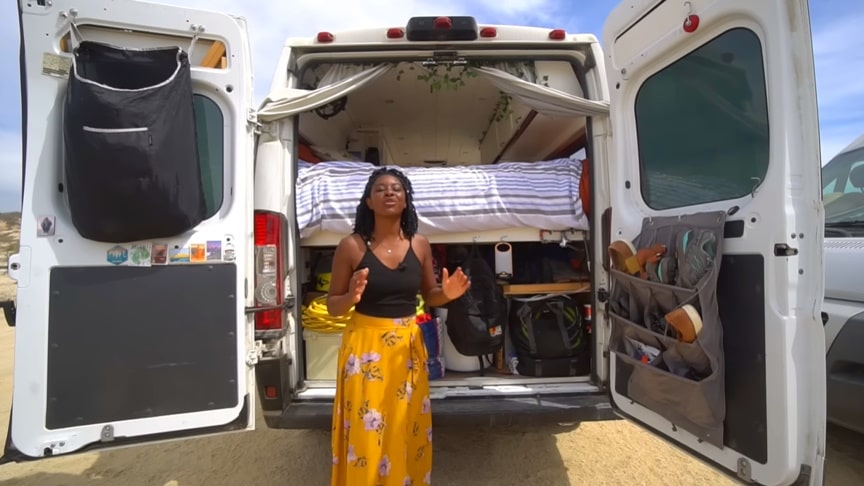 Reed and Denise have a shared love of adventure & travel, & decided that they wanted to give living on the road a shot. They have lived in their Ram ProMaster full-time for the past two years and have loved every second.
Their van features a kitchen with a two-burner stove, bench seating, & a fixed bed. Denise & Reed travel with their furry companions, one of whom is a cat named Rita, who gets to enjoy one of the most innovative features in their van–a kitty crawl space.
Advertisement
Rita can climb from their living room, underneath their bed, and all the way to her hidden litter box & cat oasis. From their innovative pet additions to their gorgeous color scheme, it is no surprise that Denise & Reed love living in this incredible home on wheels.