The name Akrapovic is surely become very familiar to us with its high-performance exhaust systems that can be found in different models of two or four wheels vehicles, but these Slovenian manufacturers also take the time to prepare or create something new as an experiment.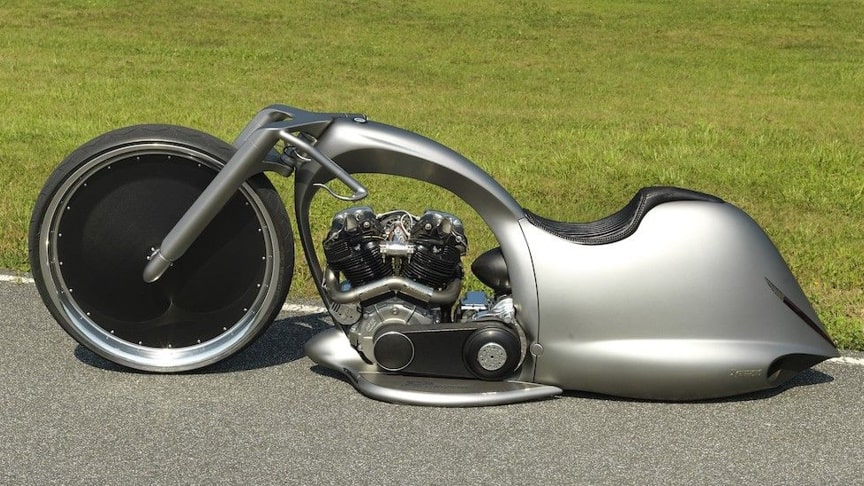 Full Moon project refuses to be categorized in any bike categories, making it a unique motorcycle. The name was inspired by huge aluminum and carbon thirty-inch front wheel, completely visible, thus giving impression of a full moon.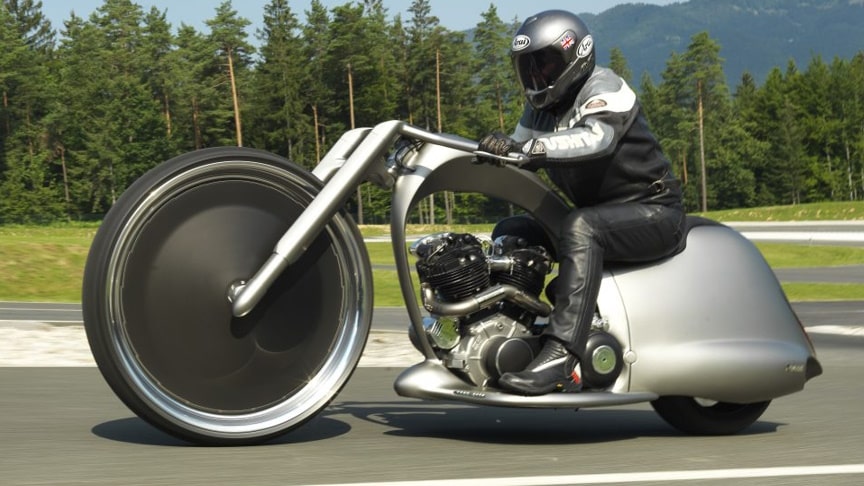 For more than 800 hours in creating this badass machine, this motorcycle features S&S Knucklehead 1,524 cc engine and two modified custom-made Akrapovič exhausts. The frame and bodywork are entirely made out of sheet metal and form an extension to the exhausts.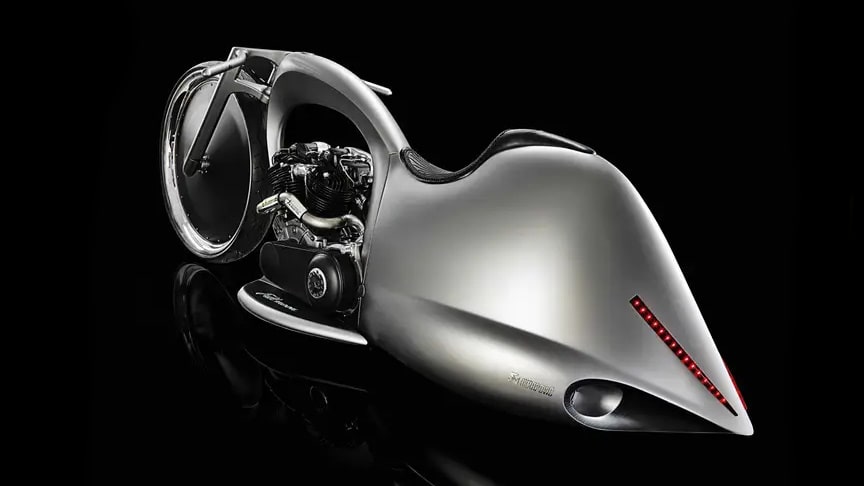 The steering can be done automatically, thus, allowing a minimalist steering rod without any visible cables. Full Moon is able to stand upright when parked, thanks to its hydraulic suspension. It's definitely not your conventional bike and the company has done a great job to make sure of it.
Advertisement
This radical custom created by Slovenian workshop Dreamachine Motorcycles is a futuristic take on a classic art deco shape, with voluptuous bodywork, a massive, aluminum-and-carbon 30-inch front wheel, and virtually no visible controls or cables for a clean, otherworldly look.
Powered by an S&S-built Knucklehead replica motor with a one-off Akrapovic exhaust system that is seamlessly incorporated into built-from-sheet bodyworkSuch a power plant is surely capable to produce more passing power than you'd normally need, while the low-end torque is yet again one thing you'll not be missing aboard this amazing solo beast.