Over 60 years ago, Einstein's brain was stolen, preserved, dissected and sent in pieces across the country. Who was behind this theft for science?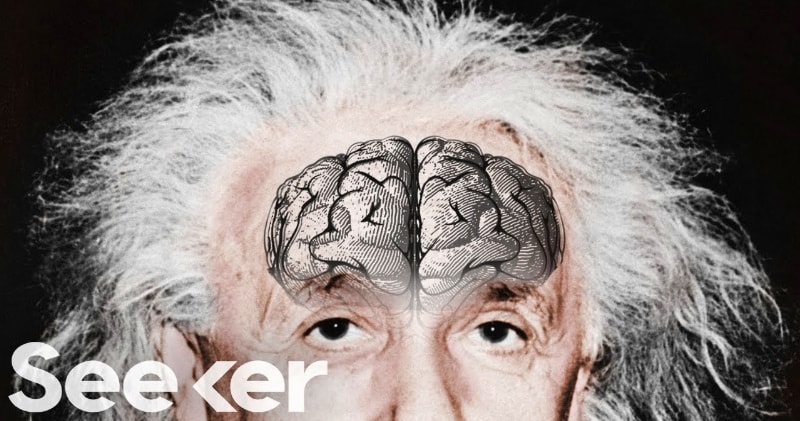 source/image: Seeker
"By any and all measures, Einstein was a genius. But what made him so different from any other person? Turns out his brain was wired in a very different way! Anthony takes a look inside to show you the ways in which Einstein's brain was both different and similar to yours."
"Albert Einstein, the Nobel prize-winning physicist who gave the world the theory of relativity, E = mc2, and the law of the photoelectric effect, obviously had a special brain. So special that when he died in Princeton Hospital, on April 18, 1955, the pathologist on call, Thomas Harvey, stole it."
Advertisement
Einstein didn't want his brain or body to be studied; he didn't want to be worshipped. "He had left behind specific instructions regarding his remains: cremate them, and scatter the ashes secretly in order to discourage idolaters," writes Brian Burrell in his 2005 book, Postcards from the Brain Museum.