The #1 factory direct dealer for skillfully crafted park model homes! We help design your perfect floor plan, build your home to order and deliver it straight to you! Today we are featuring a brand-new line of home that we will be able to offer to our customers in 2023!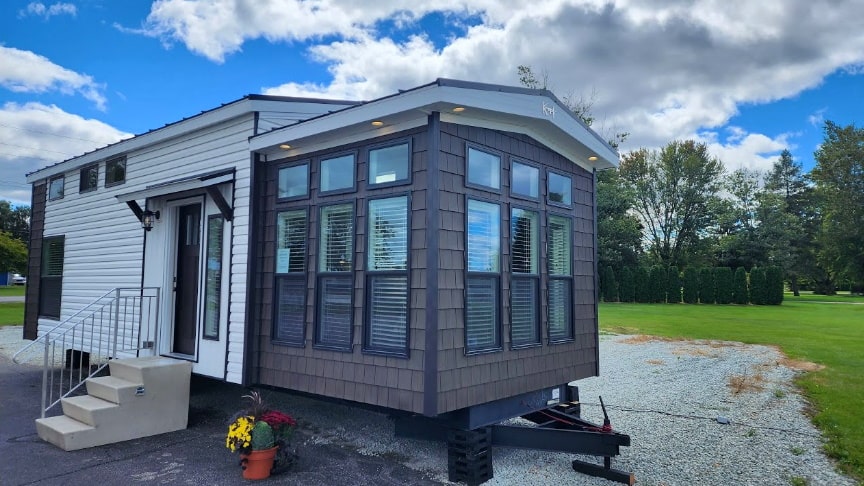 image: PARK MODEL HOMES
This is the Eldorado Park Model this unit comes with so much class and architecture that has yet to be seen in a Park Model. From the shake siding, black window frames, big walk-in tile shower, and yes, a KING SIZE MATTRESS!
The Eldorado has a fully-equipped kitchen that comes with a four-burner propane cooktop, an oven,a microwave, a large double sink, and a full-size refrigerator. The kitchen also has black and white cabinets and a generous countertop.
Advertisement
There's even a table with built-in storage for up to four people.The bedroom is positioned at the rear.Towards the rear is a spa-like bathroom that's incredibly spacious.The living room is cozy and roomy, and it comes with a large sofa. The numerous windows that surround this area allow natural light to come inside.